How Can I Find a Good Varicose Vein Center in Texas?
How can I find the right varicose vein center in Texas?
If you're looking for the ideal varicose vein center in Texas, you should look no further than the Vein Treatment Clinic in Uptown Houston. Our state-of-the-art vein clinic is widely recognized as one of the most reputable vein centers in Texas, equipped with cutting-edge technologies and immensely talented vein doctors. You can find our vein center at 2024 Richmond Ave #300, a short drive from the iconic Galleria shopping mall. You may schedule an appointment online or call us at +1 346-258-7302.
VTC is one of the best vein centers in Texas — that's not a vacant claim, but rather backed by 5-star reviews and ratings from our patients. One of our recent patients said, "I had a great experience at the Vein Clinic. The whole staff was very friendly, knowledgeable, and professional. Ana could schedule my appointments in a limited time frame so I could finish all my treatments. I felt like I was in very good hands from start to finish. Dr. Jung did awesome work, and I can't wait to see the results! I highly recommend Dr. Jung and his team."
Our vein center is also led by one of the most talented vein doctors in Houston — Dr. Calvin Jung. He's an incredibly charming vein specialist with an exceptional educational background, having graduated at the top of his class from the NYU School of Medicine. He also specializes in cosmetic surgery — a skill that allows him to treat spider veins and ensure optimal aesthetic recovery. He has a keen aesthetic eye and helps you restore flawless legs.
VTC Houston also has a uniquely curated varicose vein treatment process that ensures optimal results with a negligible risk of complications or recurrence. Please continue reading to learn more about when you must consult vein doctors and what you can expect from varicose vein treatments.
How do I know if I have vein disease and need to contact vein doctors?
Vascular disease is a dangerous chronic condition with severe long-term complications. Even though varicose vein treatments are incredibly simple, most patients don't contact vein doctors until it's very late because they can't identify the symptoms. As such, you must have a basic awareness of the vascular disease and its potential signs and symptoms.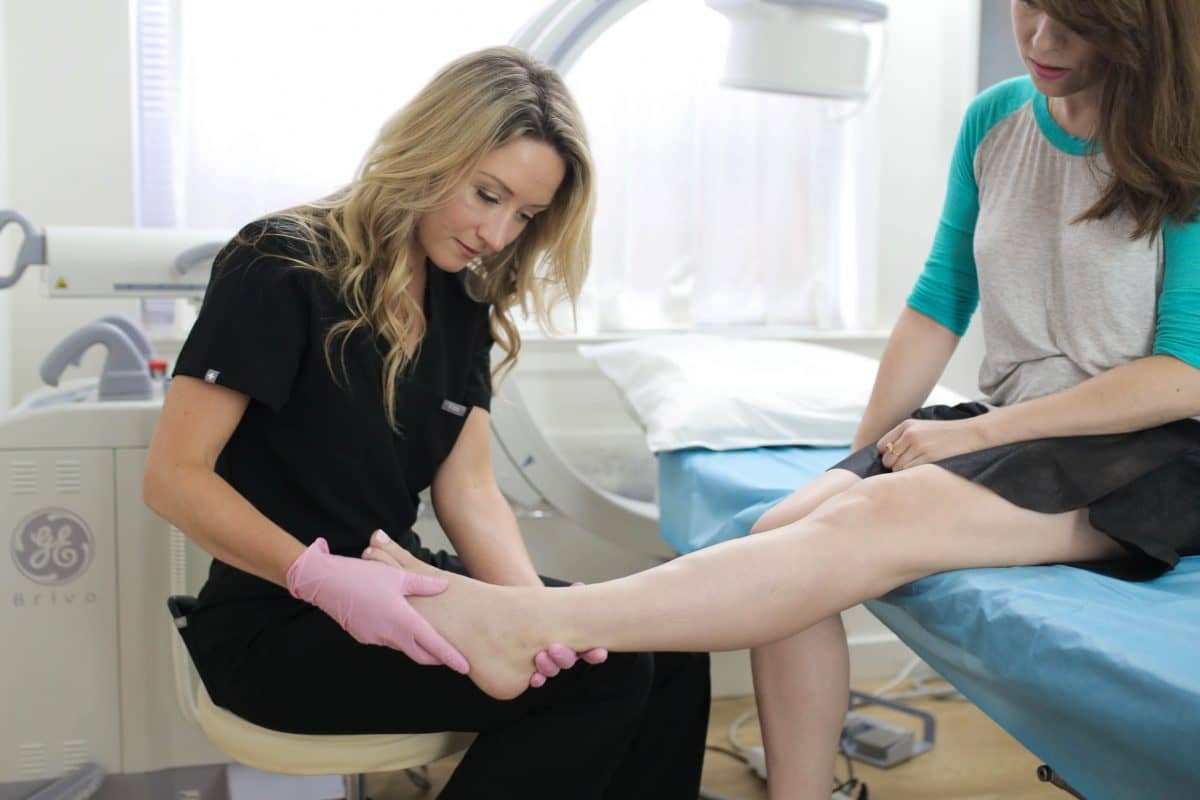 Vascular disease is a chronic condition wherein your vein valves collapse. In healthy veins, the valves ensure one-way blood circulation to the heart — their collapse makes blood flow backward to accumulate in your leg veins, leading to vascular dilation. The continued accumulation of blood in your leg veins leads to restless leg syndrome, throbbing leg veins, leg heaviness, spider veins, and frequent leg cramps, especially at the end of the day. If you notice any of these symptoms, you might have vein disease and must contact vein doctors.
If left untreated, the vascular disease will lead to advanced complications necessitating immediate medical intervention. The dilated varicose veins may burst and cause profuse bleeding, for which you'll have to go to an emergency room. The lack of effective blood circulation in your legs may lead to skin discoloration and the eventual formation of non-healing wounds (ulcers) on your skin's surface. The accumulated blood may also harden into blood clots that eventually travel into the lungs. You must contact vein doctors if you identify any of these problems.
What can I expect from my varicose vein treatment in Texas?
Step 1: Diagnosis
Your varicose vein treatment in Texas will start with an initial consultation with the vein doctor. The vein physician will examine your leg veins to identify the potential signs and symptoms of vascular diseases, such as spider veins, leg heaviness, skin discoloration, swelling, etc. They'll also administer vascular imaging tests, such as duplex ultrasound, to visualize the blood flow in your leg veins. Identifying the root cause of your varicose veins and spider veins will help them curate the ideal treatment plan.
Step 2: Treatment
You'll be presented with two broad treatment plans based on your diagnosis. If you have underlying vascular disease, you'll need to start with medical treatment for the underlying disease, followed by cosmetic treatments for the superficial varicose veins and spider veins. If you don't have underlying vein disease, the vein doctor will simply provide cosmetic treatments for the superficial leg veins.
Radiofrequency ablation, endovenous laser ablation, and VenaSeal are the best minimally invasive varicose vein treatments. These procedures involve using thermal energy, laser energy, or medical-grade adhesives to close or collapse the diseased saphenous vein responsible for your troubles. The accumulated blood reroutes to healthier leg veins, restoring smooth blood circulation to the heart.
Ambulatory phlebectomy and sclerotherapy are the best minimally invasive procedures for the superficial varicose veins and spider veins. Ambulatory phlebectomy removes the superficial varicose veins through incisions on the skin's surface. Sclerotherapy is the injection of a special medication into the spider veins to fuse their walls, turning them into hardened scar tissues that eventually get absorbed by the body and fade away from the skin's surface.
Step 3: Recovery
The minimally invasive vein treatment is followed by the post-treatment recovery. You can resume your daily activities and work immediately, but you'll have to wear compression stockings for a few weeks. The vein doctor will discuss your aftercare and recovery guidelines, and you can contact the vein doctor if you have any concerns during the recovery.
To learn more about our accredited vein centers, please visit www.veintreatmentclinic.com. Our spider and varicose vein treatment clinics are certified by the IAC as vascular imaging centers and vein treatment centers of excellence. We have local affiliates in New York, Long Island, New Jersey, Texas and California, all of which are held to the highest standards of patient-centered, compassionate, care. We offer the latest technology at every location, and our harvard-trained medical directors lead a collaborative effort to ensure the best outcome for every patient we meet.
Book a Consultation
Scheduling a consultation with one of our vein treatment experts is one of the best ways to determine the proper resolution for your varicose veins. The treatments can include sclerotherapy, laser or radiofrequency ablation, a medication called Varithena, or procedures such as Venaseal, or Clarivein.
Meet our diplomat-certified team
VENOUS SPECIALIST | Harvard Medical School
Dr. Michael Nguyen is a world renowned and Harvard trained vein specialist in Manhattan. He leads the team of vein doctors offering the highest level of care at the Spider and Varicose Vein Treatment Center in New York & New Jersey.
As a pioneer in the treatment of varicose veins problems, Dr. Nguyen is considered a top vein expert for developing minimally invasive and customized treatment plans for the many symptoms of venous insufficiency, including leg cramps, skin discoloration on legs, spider vein removal, and restless leg syndrome.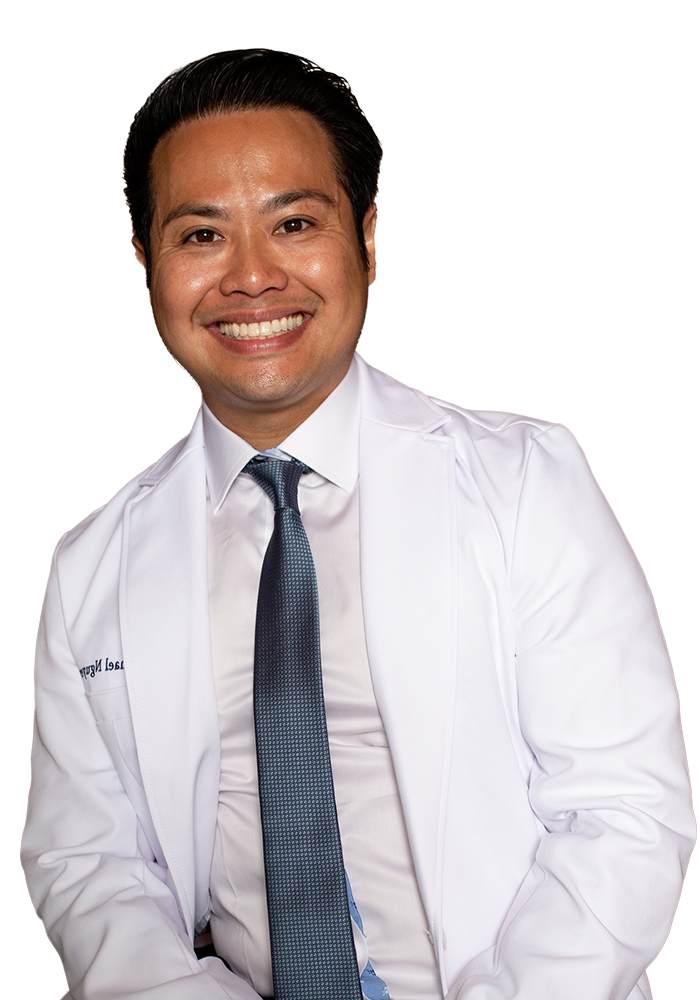 We know health insurance is confusing so we will help you check if you're covered:
TAKE A PERSONAL LOOK AT OUR CLINIC via
Instagram
How Can I Find a Good Varicose Vein Center in Texas?