How Can I Find Varicose Vein Doctors Near Me? Medical Vein Clinic Answers
How can I find varicose vein doctors near me?
If you have any symptoms of vein disease, such as varicose veins and spider veins, you may wonder how to get rid of varicose veins. You're probably looking for a vein clinic with a good vein doctor who specializes in varicose vein removal.
But how do you find the best varicose vein doctors and vein clinics?
Search for "Varicose Vein Doctors Near Me": Go to your preferred search engine and enter "varicose vein doctors near me." You'll probably find a list of some of the best varicose vein clinics in your area, wherever you may be. This is the first step in finding a vein doctor because it indicates those who are in your location.
Find the Best Vein Specialists: Once you've found the vein centers around your location, you must find the best vein specialists. You must look for vein specialists who have a strong educational background, and those who are board-certified. The best spider vein doctor will ideally be formally recognized by the American Board of Venous Medicine as well.
Specializing in Varicose Veins Treatment: You must find a varicose vein doctor who specializes in the latest minimally invasive varicose veins treatments, such as radiofrequency ablation, endovenous laser treatment, VenaSeal, ambulatory phlebectomy, and sclerotherapy. You must avoid a vascular surgeon who recommends varicose vein surgery because that can be dangerous and is unnecessary.
Friendly Vein Specialist: When you consult the vein doctor, you must gauge their attitude. Look for friendly, compassionate, and patient vein specialists. During your consultation with the spider vein dr, ask them how experienced they are, whether they've encountered vein complications while treatments, and other relevant questions. You can also go through their online reviews and patient testimonials.
If you follow these steps, you'll soon find the best varicose vein dr from a good vein clinic who can treat varicose veins and spider veins without side effects or complications. Please continue reading if you want answers to other questions you may have about varicose veins treatment.
What is varicose vein surgery?
Varicose vein surgery is the historical method of treating diseased varicose veins and chronic venous insufficiency. In the past, if you had vein disease, you would have to find a vascular surgeon who could treat varicose veins using complicated surgical options like vein ligation, venous bypass surgery, and vein stripping.
Varicose vein surgery refers to surgical treatments in which the vascular surgeon would create incisions on your skin and physically/ surgically remove or destroy the underlying diseased saphenous vein.
Varicose vein surgery involved hospitalization and a long recovery period. Furthermore, it had a relatively low success rate of only 85%, but it had a high risk of complications, such as deep vein thrombosis and infections. In recent years, varicose vein surgery has become obsolete because of the development of modern technologies and other advancements in vein care.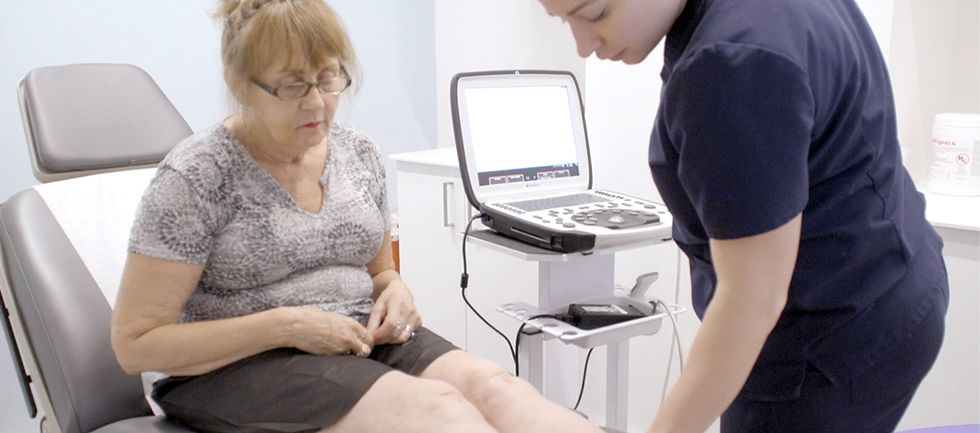 How to get rid of varicose veins today?
These days, you don't need a vascular surgeon to treat varicose veins or vein disease. If you find a good vein doctor, they will use the latest minimally invasive varicose veins treatment to shut down the diseased saphenous vein and restore smooth blood circulation to the heart.
Contact a vein specialist or vein physician who specializes in vascular imaging and minimally invasive varicose vein removal techniques. The vein dr will use Doppler Ultrasound to diagnose the root cause of varicose veins and spider veins.
If you have vein disease, they will treat it using varicose vein removal methods like radiofrequency ablation, endovenous laser ablation, and VenaSeal. All of these varicose veins treatments are minimally-invasive, non-surgical, they cause minimal pain and discomfort, and are completely safe. Furthermore, these varicose vein removal techniques also conclude within an hour with no hospitalization necessary.
What is the best varicose veins treatment?
Radiofrequency ablation is widely hailed as the best varicose veins treatment.
During this varicose vein removal technique, the vein doctor inserts a catheter into the diseased saphenous vein through an incision on the surface of the skin and under ultrasound guidance. Once the catheter is lodged inside the diseased vein, the vein dr activates the catheter to generate thermal energy, collapsing the problematic saphenous vein, which restores blood circulation to the heart.
Radiofrequency ablation is deemed to be the best varicose veins treatment because it caused minimal pain or discomfort either during or after the procedure. It's also extremely safe, with a negligible risk of  complications. And radiofrequency ablation is covered by medical insurance, making it affordable.
Other effective varicose vein treatments include endovenous laser ablation and VenaSeal. However, endovenous laser treatment causes more post-procedural discomfort. And VenaSeal has only recently been approved by the FDA and isn't yet covered by medical insurance.
After the primary varicose vein treatment, your varicose vein dr may also recommend ambulatory phlebectomy or sclerotherapy. Ambulatory phlebectomy is a procedure in which the vein specialist creates incisions on your skin to remove superficial varicose veins left after the main treatment. Sclerotherapy is a procedure used to remove spider veins left over after the treatment.
How to prevent varicose veins?
Anyone can get varicose veins, and there are no sure means of avoiding it altogether. However, the following precautions can help you minimize the risk of vein disease:
Wear compression stockings.
Don't sit or stand still for long periods.
Elevate your legs while sitting in one place.
Run, cycle, swim, or participate in other exercises that work your calf muscles.
Manage your weight and avoid obesity.
Schedule an Appointment with Vein Doctor Near Me
Vein Treatment Clinic has some of the country's best vein doctors who diagnose the root cause of your varicose veins to curate the best varicose veins treatment plan. For more information, please consult a vein center near me today.
To learn more about our team of accomplished vein doctors, please visit http://www.veintreatmentclinic.com/vein-doctor. Our physicians are board-certified vein experts, with compassionate bedside manner and impressive resumes. Most of our vein doctors trained at Ivy-league schools, and our harvard-trained medical directors hand picked each physician. We collaborate frequently across all locations to make sure each patient receives the highest standard of care. Visit our partner websites to learn about our vein specialists in New York, Long Island, New Jersey, Texas and California.
Book a Consultation
Scheduling a consultation with one of our vein treatment experts is one of the best ways to determine the proper resolution for your varicose veins. The treatments can include sclerotherapy, laser or radiofrequency ablation, a medication called Varithena, or procedures such as Venaseal, or Clarivein.
Meet our diplomat-certified team
VENOUS SPECIALIST | Harvard Medical School
Dr. Michael Nguyen is a world renowned and Harvard trained vein specialist in Manhattan. He leads the team of vein doctors offering the highest level of care at the Spider and Varicose Vein Treatment Center in New York & New Jersey.
As a pioneer in the treatment of varicose veins problems, Dr. Nguyen is considered a top vein expert for developing minimally invasive and customized treatment plans for the many symptoms of venous insufficiency, including leg cramps, skin discoloration on legs, spider vein removal, and restless leg syndrome.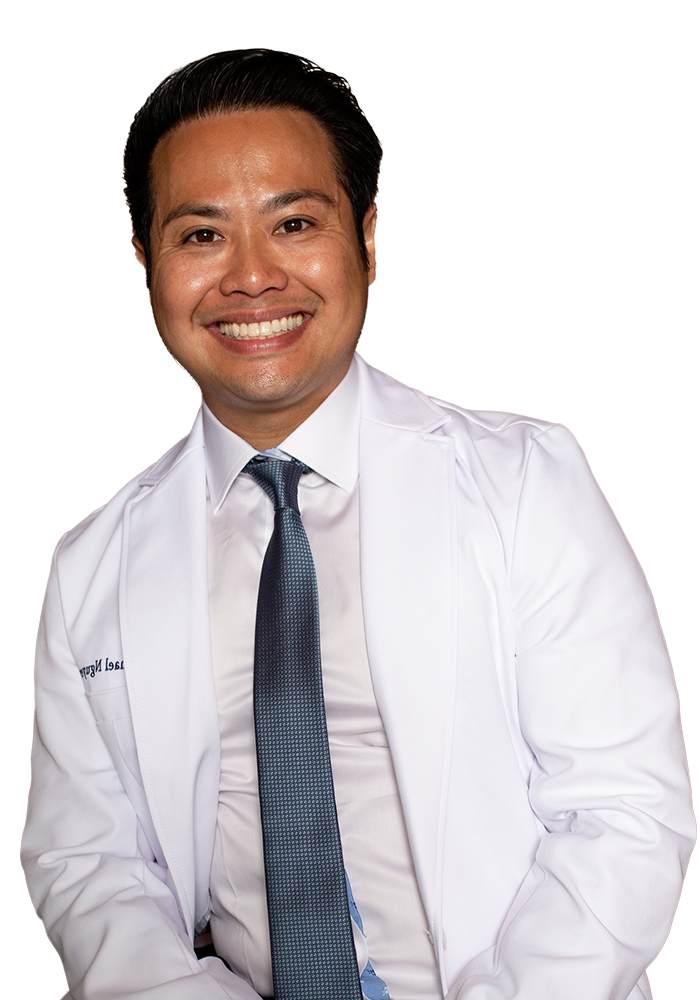 We are one of the top spider vein and varicose vein treatment centers in the Nation, offering the latest treatments and the most state of the art technology. Our vein treatment center sources the best vein doctors and specialists from around the world.
Covered by most insurances, including Medicare.
Enter your information below to get started
By emailing us or contacting us via web form, you are accepting the inherent privacy limitations of online communication. For more information about internet privacy, please read our Communication by Email/Text document. Please respond "stop" to text messages to opt out.
How Can I Find Varicose Vein Doctors Near Me? Medical Vein Clinic Answers