Things to Look at When You Choose a Vein Center, NJ in 2020: Advice from a Top Vascular Surgeon
Varicose veins and spider veins are fairly common conditions, and yet many people are confused when it comes to seeking treatment for the same. We are here today to answer a top question running through people's minds – How do I select the best vein center near me?
Is your vein doctor at the vein treatment center, NJ trained in Vein Medicine?
If you have vein disease, you would obviously want to be treated by a doctor who is an expert in this field. But here is the thing – how do you know if the doctor at your chosen vein center in NJ is a good vein specialist? The easiest way to find out is to look at his or her bio online. The following points would indicate that you are in good hands:
Has treated several patients for vein disease in the past, with good results
Is a board certified physician in any recognized specialty such as surgery, internal medicine or anesthesiology
Has trained at a top rated medical school
A certification from the American Board of Vein Medicine or in vascular imaging would be an added bonus!
For instance, the Vein Treatment Clinic has two experienced and skilled vein doctors who consult at our locations in New Jersey: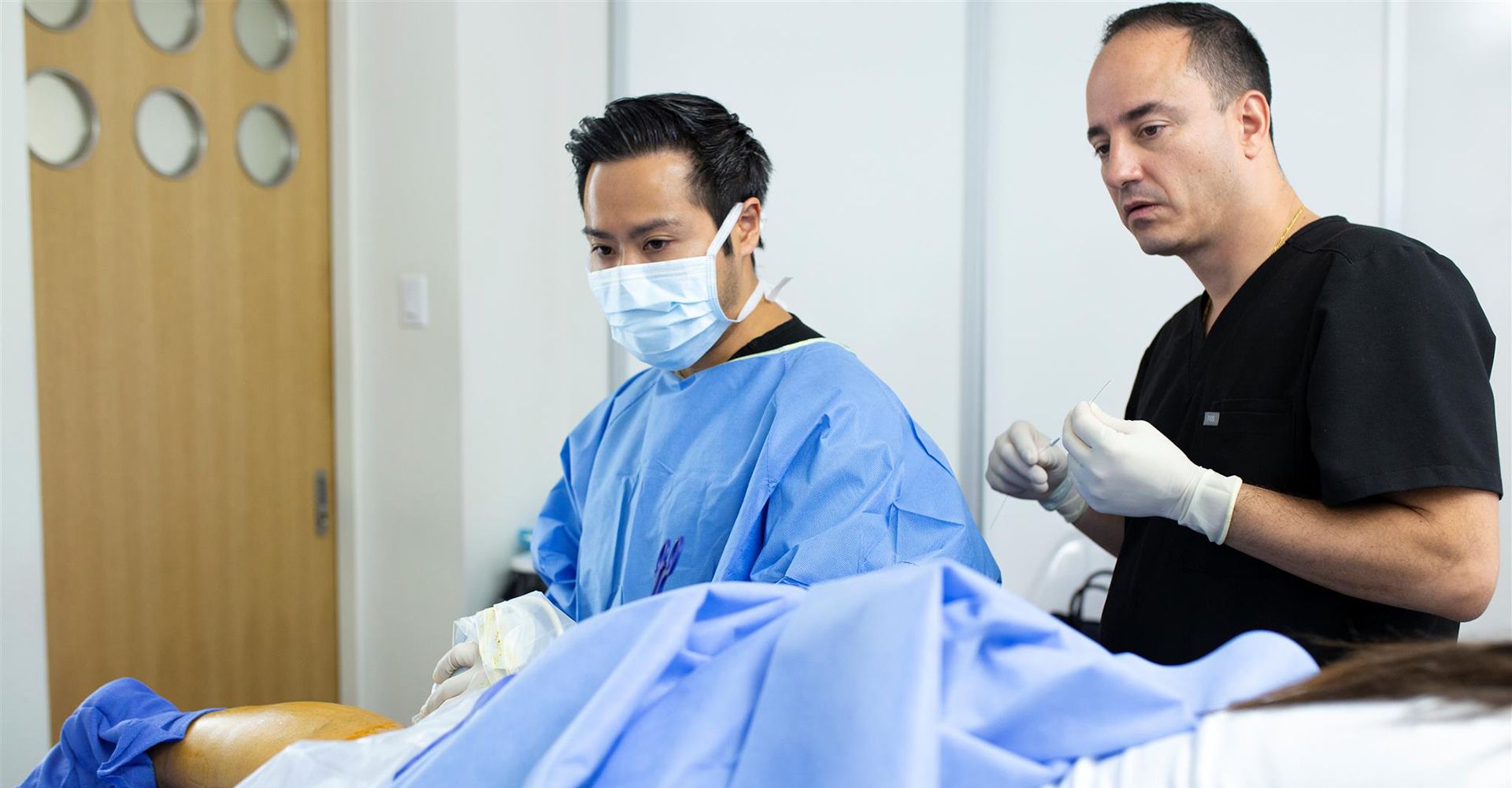 Dr. Sareh Rajaee is a board certified vascular surgeon. She trained at Yale, and has extensive experience in treating both vein and arterial disease. She is kind, compassionate, and believes in a personalized, one-on-one approach to patient care
Dr. Todd Kobrinsky is double board certified in Internal Medicine as well as Cardiovascular disease. He is well known for the excellent results he achieves with varicose and spider vein treatment. He takes his time with patients, and believes that a healthy relationship between doctor and patient is crucial to delivering good treatment.
Find out whether your vascular center offers the most advanced vein treatment in NJ 
Modern vein treatments are usually proven effective, and are more comfortable, and can also have fewer adverse effects.
More traditional vein clinics may still offer vascular surgery – which essentially gets rid of your problematic veins by removing them. However, modern vein specialists feel that this is rather a radical approach. Minimally invasive treatment, which simply seals off the problem veins from within, can be just as effective, and are often preferred for their comfort and convenience. So look out for vein clinics that offer this advanced treatment.
The following techniques are the most effective for varicose veins:
VenaSeal: Uses medical grade superglue to seal veins
Radiofrequency ablation: Uses heat from radiofrequency waves
Endovenous laser ablation: Uses laser energy to seal veins
ClariVein:: Uses a chemical solution, which is dispersed throughout the vein using a rtating catheter.
Effective treatment for spider veins:
Choosing the most effective treatment option can be especially important if you want to treat spider veins. You may think, there is a beauty spa which offers spider vein treatment near me, why can't I just go there? Because they won't offer you the right kind of treatment! Spas usually do not have trained vein specialists who treat spider veins on board; the best treatment they can offer is laser therapy, which involves shining laser light on your spider veins to shrink them. However, you will need at least two to three sessions to achieve long lasting cosmetic results.
Most vein doctors agree that the best treatment for spider veins is sclerotherapy. In this technique, microneedles are used to inject small volumes of a chemical solution, called sclerosant, into the spider vein. The chemical solution seals the vein and causes it to shrink. The vein disappears completely over the course of a month. You only need one sclerotherapy session for effective results.
Choosing the right procedure or the right combination of procedures is a decision that is best made in consultation with your vein physician. At our vein center in New Jersey, we offer the entire spectrum of minimally invasive treatment options for both varicose veins and spider veins. This allows you to tailor treatment plans based on your health needs and comfort.
Vein Treatment Clinic NJ: Visit our vein center at Clifton, NJ or Paramus! 
The Vein Treatment Clinic has two branches at convenient locations in Northern New Jersey. Both our locationa are easily accessible by car, and you will find plenty of parking!
In Clifton, our vein center is located on Route 46-E, and can be accessed from both NJ-3 and the Garden State Parkway. The vein clinic is just past a Ford Dealership.
Our vein center in Paramus, NJ is located just off the highway NJ-17, right next to a popular furniture showroom. The vein clinic is also very near the Paramus Park mall.
If you would like to schedule a consultation at one of our vein centers in New Jersey, or any of our other locations, you can book an appointment online, or call 855-807-4936.
Book a Consultation
Scheduling a consultation with one of our vein treatment experts is one of the best ways to determine the proper resolution for your varicose veins. The treatments can include sclerotherapy, laser or radiofrequency ablation, a medication called Varithena, or procedures such as Venaseal, or Clarivein.
Meet our Vein Specialists
Venous specialist | Harvard Medical School
Dr. Khimani is a nationally recognized leader in the field of venous medicine. She is an expert in Spider Vein and Varicose Vein Treatment based in New York City. While Dr. Khimani treats a variety of patients experiencing varicose vein problems, she also sub-specializes in the treatment of vein disease in women, including those with pregnancy and post-pregnancy related spider and varicose veins.
If you have varicose veins and spider veins, suffer from leg cramps, leg swelling, or restless leg syndrome, come see Dr. Khimani at our Vein Treatment Center NYC. Most procedures are covered by major medical insurances, including Medicare. Call us and get verified today.
We know health insurance is confusing so we will help you check if you're covered:
By emailing or contacting us, you are accepting the inherent privacy limitations of online communication. For more information, please read our Digital Communications document. Please respond "STOP" to any text messages to opt out.
TAKE A PERSONAL LOOK AT OUR CLINIC via
Instagram
Things to Look at When You Choose a Vein Center, NJ in 2020: Advice from a Top Vascular Surgeon
ultima modifica:
2020-08-29T14:14:36-04:00
da