What is the Best Vein Therapy? According to a Vein Doctor
What is the Best Vein Therapy?
Do you have spider veins or varicose veins in legs? If so, you're probably looking out for the best vein therapy for your vein conditions.
There are a lot of potential treatments for varicose veins and spider veins. Some of the best vein therapy options include sclerotherapy, radiofrequency ablation, endovenous laser ablation, VenaSeal, and ambulatory phlebectomy.
These are all minimally invasive vein treatments suitable for different situations. As a rule, you should altogether avoid vascular surgeries like vein ligation and vein stripping.
So, how do you decide what is the best vein therapy for your specific needs? And why do you need vein therapy?
In this article, we discuss the importance of vein therapy and the best treatments for varicose and spider veins.
What are Varicose Veins? What Causes Spider Veins and Varicose Veins?
Spider veins and varicose veins are a dense cluster of blood vessels that either appear on the surface of your skin or protrude out of your skin due to accumulated blood.
Spider veins and varicose veins in legs often occur as a direct result of an underlying condition in which your vein valves collapse and blood accumulate in your leg veins. This underlying condition is called chronic venous insufficiency.
Venous insufficiency may start with fairly mild symptoms like spider veins, restless legs syndrome, leg heaviness, etc. However, if left untreated, venous insufficiency advances rapidly, and you suffer from complications like bleeding, leg ulcers, skin disease, and deep vein thrombosis.
As such, it's crucial to find the right vein therapy that treats the underlying vein disease, and also the symptomatic spider veins and varicose veins.
What is the Best Varicose Veins Treatment?
Varicose veins are large blood vessels that protrude out of the surface of the skin, looking like a dense mass of twisted and knotted ropes. The presence of varicose veins is a clear indication that you have underlying venous insufficiency. As such, the vein doctor must treat varicose veins using minimally invasive treatments that remove or destroy the diseased saphenous vein.
As mentioned previously, you should completely avoid vascular surgery options like vein ligation and vein stripping because they're complicated and risky. Instead, you should opt for minimally invasive treatment options that are safe, painless, and effective.
Radiofrequency Ablation
Radiofrequency ablation is a minimally invasive varicose vein treatment in which the vein doctor inserts a catheter into the diseased saphenous vein under ultrasound guidance. Once the catheter is lodged into the vein, the vein specialist activates it to generate heat energy that collapses the diseased vein.
Endovenous Laser Ablation
Endovenous laser ablation is a minimally invasive varicose vein treatment in which the vein doctor inserts an endovenous laser into the problematic saphenous vein. Once the laser is in, the vein doctor uses laser therapy to destroy the diseased vein and restore blood circulation.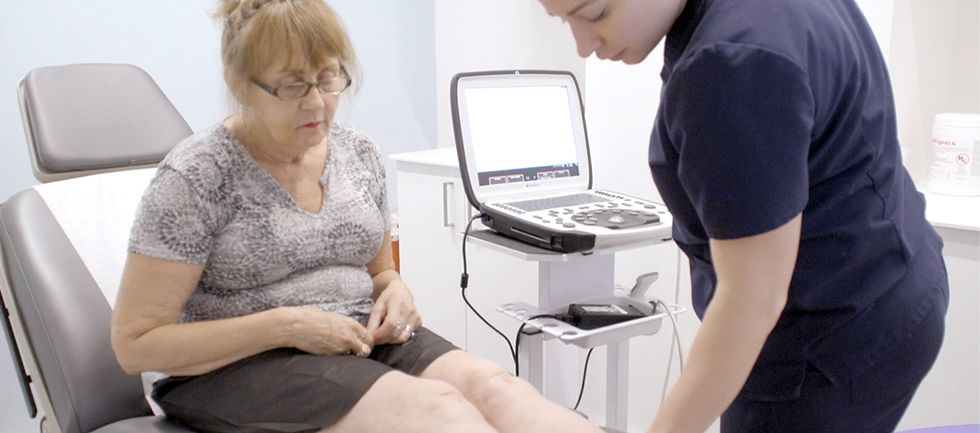 VenaSeal
VenaSeal is a minimally invasive method in which the vein doctor injects a medical adhesive or vein glue into the diseased saphenous vein. The vein glue fuses the vein walls, essentially turning it into a scar tissue that gradually gets absorbed by the body.
Ambulatory Phlebectomy
Ambulatory Phlebectomy is a minimally invasive treatment in which the vein doctor creates incisions on the surface of your skin and removes the superficial varicose veins. This procedure is done after the primary procedure to remove the varicose veins left over after the treatment.
What is the Best Spider Vein Treatment?
Spider veins are a dense cluster of red blood vessels visible on the surface of the skin. Unlike varicose veins, however, the presence of spider veins doesn't automatically indicate underlying vein disease. In fact, in a lot of cases, spider veins only cause cosmetic issues.
To determine if your spider veins are caused by underlying vein disease, the vein doctor must first run a Doppler ultrasound test. During this test, the vein doctor will visualize the blood flow in your veins to spot anomalies. It will let them know if you have venous insufficiency.
If you have vein disease, the vein doctor will recommend one of the aforementioned varicose vein treatments. However, if your spider veins aren't caused by vein disease, your vein doctor will recommend a sclero injection.
Sclerotherapy is a procedure in which the vein doctor injects a solution called sclerosant into your spider veins to harden them into scar tissues. The accumulated blood reroutes to healthier veins, and the hardened scar tissues gradually get absorbed by the body and fade away.
How to Soothe Varicose Vein Pain?
Do you have varicose vein pain? If so, you must seek varicose vein treatment immediately — that's the only way to treat the leg veins pain permanently. However, in the meantime, you can make some small lifestyle changes to take the pressure off your varicose veins.
The following are some tips to soothe varicose vein pain:
Wear compression stockings on your leg veins to apply pressure on the varicose veins and facilitate blood circulation.
Engage in cardiovascular exercises that work your calf muscles, such as running, yoga, cycling, and swimming.
Elevate your legs while sitting because that will make blood flow towards your heart.
Schedule an Appointment with a Clinic for Varicose Veins Treatment
Are you looking for a clinic for varicose veins treatment or vein therapy?
Vein Treatment Clinic is currently one of the best vein clinics in the US. We have some of the country's best board-certified doctors with specialized training in vascular imaging and minimally invasive varicose vein treatments. For more information, please schedule an appointment today.
To learn more about the different options for spider and varicose vein treatment, please visit https://www.veintreatmentclinic.com/vein-treatment/. Our accredited vein centers offer all of the latest technology, and our accomplished and compassionate vein experts will create a custom treatment plan tailored to your individual needs. We have locations in New York, Long Island, New Jersey, California, and Texas.
Book a Consultation
Scheduling a consultation with one of our vein treatment experts is one of the best ways to determine the proper resolution for your varicose veins. The treatments can include sclerotherapy, laser or radiofrequency ablation, a medication called Varithena, or procedures such as Venaseal, or Clarivein.
Meet our diplomat-certified team
VENOUS SPECIALIST | Harvard Medical School
Dr. Michael Nguyen is a world renowned and Harvard trained vein specialist in Manhattan. He leads the team of vein doctors offering the highest level of care at the Spider and Varicose Vein Treatment Center in New York & New Jersey.
As a pioneer in the treatment of varicose veins problems, Dr. Nguyen is considered a top vein expert for developing minimally invasive and customized treatment plans for the many symptoms of venous insufficiency, including leg cramps, skin discoloration on legs, spider vein removal, and restless leg syndrome.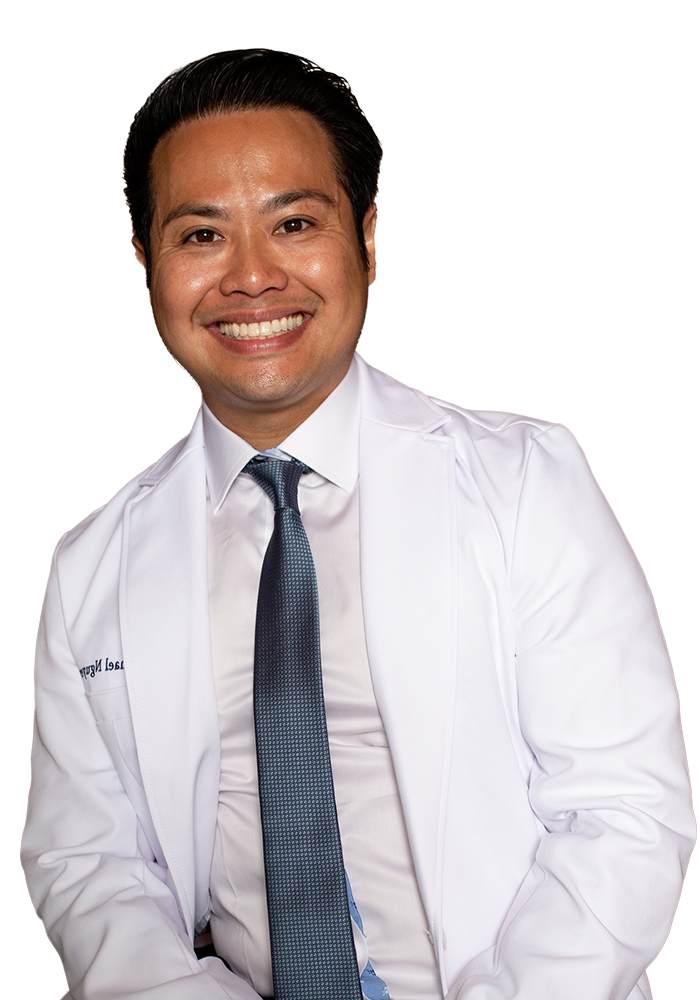 We are one of the top spider vein and varicose vein treatment centers in the Nation, offering the latest treatments and the most state of the art technology. Our vein treatment center sources the best vein doctors and specialists from around the world.
Covered by most insurances, including Medicare.
Enter your information below to get started
By emailing us or contacting us via web form, you are accepting the inherent privacy limitations of online communication. For more information about internet privacy, please read our Communication by Email/Text document. Please respond "stop" to text messages to opt out.
What is the Best Vein Therapy? According to a Vein Doctor