What are the best methods for varicose vein treatment in NYC? Answers from a reputed medical center
Almost everyone who has varicose veins eventually needs to seek medical treatment. Exercises and stockings can only do so much to relieve painful symptoms, and they will not help in removing the appearance! But what kind of treatment do you need from a vein clinic? This article describes some of the top minimally invasive vein treatments used for varicose veins in NYC. 
Radiofrequency ablation: The most popular vein treatment in NYC 
Like all minimally invasive treatments performed at vein clinics, radiofrequency ablation is done by the vein doctor under imaging guidance. This means that the vein doctor does not need to cut open your skin to view the diseased vein – instead, he or she visualizes the vein on an ultrasound. The vein doctor first numbs your skin using a local anesthetic. Then, through a small puncture hole in the skin, the vein doctor inserts a flexible tube (called a catheter) into the vein. The catheter is used to deliver heat from radiofrequency waves to the inside of your vein. The heat causes the vein walls to melt and eventually scar, which closes off the vein.
VenaSeal: The most advanced vein treatment in NYC 
More modern vein centers offer an advanced vein treatment procedure called VenaSeal. From a patient's viewpoint, VenaSeal is a technique that is definitely preferable to radiofrequency ablation. This technique does not need a numbing injection – so a single prick is literally the only discomfort you will have. The vein doctor inserts a catheter into your diseased vein, and through the catheter, delivers small drops of medicated glue throughout the length of the vein. The glue seals the vein instantly. Since there is no scarring process involved, the aftermath is a lot more comfortable – you will have less pain and swelling than with radiofrequency ablation.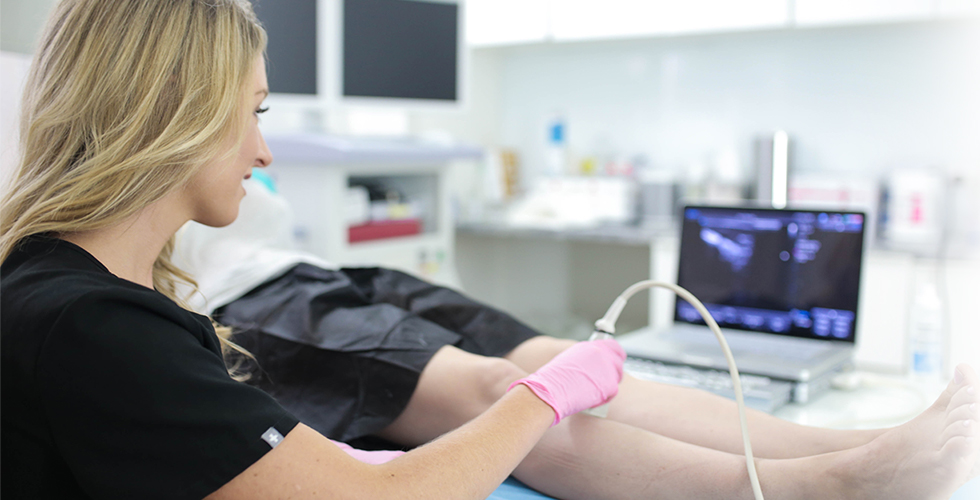 Clarivein: Another advanced technique available at vein centers in New York 
The ClariVein is a specially designed catheter that has a rotating wire tip. Through this catheter, a medicated solution, called a 'sclerosant' is injected into the vein. The rotating wire tip ensures that the sclerosant is evenly dispersed in all directions. This solution acts systematically on each area of the vein wall, causing it to swell up. The swollen vein walls eventually stick to each other and scar, sealing the vein. Since the ClariVein technique does not use heat energy, it is more comfortable and may not require numbing injections at all.
Endovenous laser ablation: An alternative to radiofrequency ablation 
Several vein clinics talk of 'laser treatment' for varicose veins; in truth, this is just a slightly fancy alternative to radiofrequency ablation. The principle and technique are the same – except that, instead of using radiofrequency waves to generate heat, laser energy is used. Lasers are more intense than radiofrequency waves, and can generate higher temperatures. So, this can actually cause slightly more pain and swelling as compared to radiofrequency ablation. Many experienced vein specialists prefer radiofrequency ablation to endovenous laser ablation.
Varithena and sclerotherapy: Treatment for small varicose veins and spider veins.
 These techniques also use sclerosant solutions, which are directly injected into the defective vein. Sclerotherapy uses liquid sclerosant, and is generally reserved for really tiny spider veins. Varithena uses a foam based sclerosant, and is generally used for medium sized veins, as foam can spread out a little more. If you have both spider veins and varicose veins, these techniques are generally used only to treat the residual visible veins, after one of the above methods has already been completed. 
Vein Treatment Clinic: Offering the entire range of spider vein and varicose vein treatment options
Now, there are several treatment options, and you may be hard pressed to choose from this wide range. This is where you need to take advice from a vein physician. Choosing a vein clinic, like VTC, where all treatment options are offered to you can help ensure that you make this decision based on your body and comfort, and not based on what is available in the vein clinic, or what the vein doctor is comfortable doing. When you visit VTC, Manhattan, you will find that our vein doctors believe in offering tailored treatment plans to suit each patient.
The Vein Treatment clinic is one of the foremost vein centers in New York, and has an unbeatable combination of cutting edge resources and experienced, skilled staff. The vein specialists on board at VTC, New York City include:
Dr. Namrata Khimani: A nationally recognized leader in vein medicine, Dr. Khimani is one of the clinic founders. She specializes in dealing with pregnant patients, and patients who have already been treated earlier and are having recurring problems.
Dr. Juan Montoya: Dr. Montoya is double board certified in general and cardiothoracic surgery. Despite being an experienced surgeon, he advocates only minimally invasive treatment options for varicose and spider veins.
Dr. Todd Kobrinski: Dr. Kobrinski is also double board certified, in internal and cardiovascular medicine. He is well versed with the latest minimally invasive treatment options available for varicose veins.
The Vein Treatment Clinic is conveniently located in Midtown, close to Grand Central Station. We are also very close to Madison Square Park. To schedule an appointment with one of our vein specialists, you can call 855-807-4936 or book an appointment online.
Book a Consultation
Scheduling a consultation with one of our vein treatment experts is one of the best ways to determine the proper resolution for your varicose veins. The treatments can include sclerotherapy, laser or radiofrequency ablation, a medication called Varithena, or procedures such as Venaseal, or Clarivein.
Meet our Vein Specialists
Venous specialist | Harvard Medical School
Dr. Khimani is a nationally recognized leader in the field of venous medicine. She is an expert in Spider Vein and Varicose Vein Treatment based in New York City. While Dr. Khimani treats a variety of patients experiencing varicose vein problems, she also sub-specializes in the treatment of vein disease in women, including those with pregnancy and post-pregnancy related spider and varicose veins.
If you have varicose veins and spider veins, suffer from leg cramps, leg swelling, or restless leg syndrome, come see Dr. Khimani at our Vein Treatment Center NYC. Most procedures are covered by major medical insurances, including Medicare. Call us and get verified today.
We're preparing your estimate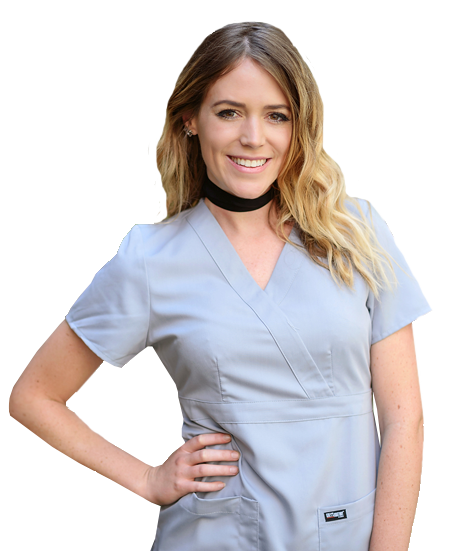 We need a bit more information from you to provide an accurate estimate. Stay tuned, one of our team members will reach out to you shortly to ask you a few questions and provide you with an estimate based on your medical needs and insurance coverage.
In the meantime, learn more about vein disease, treatments and find you local experts below:
We are one of the top spider vein and varicose vein treatment centers in the Nation, offering the latest treatments and the most state of the art technology. Our vein treatment center sources the best vein doctors and specialists from around the world.
Covered by most insurances, including Medicare.
Enter your information below to get started
By emailing us or contacting us via web form, you are accepting the inherent privacy limitations of online communication. For more information about internet privacy, please read our Communication by Email/Text document. Please respond "stop" to text messages to opt out.
What are the best methods for varicose vein treatment in NYC? Answers from a reputed medical center
ultima modifica:
2020-05-30T13:19:50-04:00
da