Find cutting edge vein treatment solutions for all kinds of vein disease
What are the latest forms of vein treatment available for different vein conditions? A top vein doctor answers
If you have varicose veins or spider veins, you probably have a dozen questions on the best methods of treatment. Each vein disease is different and requires a specific form of treatment. Let us tell you best options available for specific vein conditions!
Vein doctors agree that radiofrequency ablation has proven to be the most effective method of varicose vein treatment so far. This is a minimally invasive treatment procedure which can be performed in an outpatient clinic. The vein doctor anesthetizes the surface of your skin, and places a tiny incision over the problematic vein. A radiofrequency catheter is then inserted into the vein, and heat is delivered to the vein. this 'melts' the vein from within, causing the walls to stick together and prevent blood from flowing through it. The blood eventually finds its way back to the heart through healthier veins, and the non-functional vein eventually gets digested by body enzymes, effectively removing it.
Varicose vein removal injections: Single step, pain free
VenaSeal is the most advanced technique among the varicose veins treatments, and can eliminate varicose veins in a single step. There is no need for the vein doctor to anesthetize your skin! VenaSeal uses a special kind of medical grade glue, which is directly injected into the problematic vein. The glue blocks up the defective vein, and prevents blood from flowing through it. Over a few months, the vein hardens, shrinks, and gets digested by the body's enzymes. Since the anesthesia and incision are eliminated, this method is more comfortable than radiofrequency ablation. The only disadvantage, perhaps, is that since is such a new technique, all insurance plans may not cover treatment.
Now that you know about the best forms of varicose vein treatment, the next question is, how to get rid of spider veins? Read on!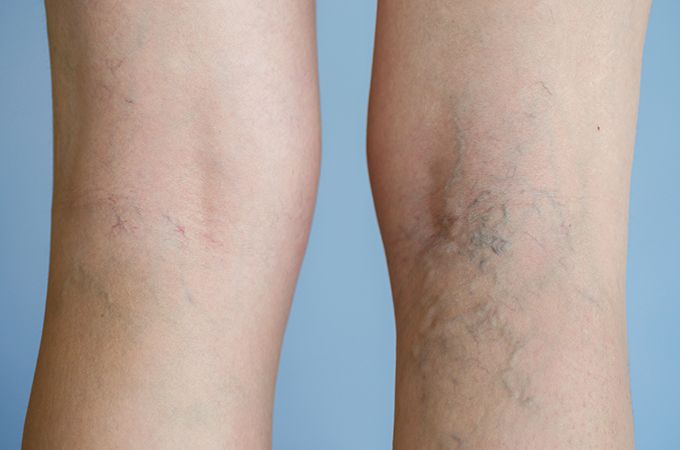 Sclerotherapy: The gold standard for treatment of spider veins
This is the best available treatment for those pesky spider veins on your legs. Sclerotherapy also involves only a single injection. A medicated solution is used for injection, which irritates the lining of your veins. This causes the veins to become sticky, fuse and eventually disappear over the course of a few months. Sclerotherapy is usually performed using really tiny needles, so the procedure is painless with barely any discomfort.
Surface laser ablation treatment: Ideal for spider veins on cheeks and feet
While sclerotherapy is the treatment of choice for spider veins on your legs, it may not be the best choice for spider vein treatment on the face, or on your feet. The facial skin and the skin at the foot region are very thin and delicate, and this increases the risk of side effects such as scarring and discoloration of the skin at the injection site. Unlike the veins in legs, the facial veins also tend to have dense interconnecting networks, and communicate with the veins of the brain and eye region. So while the risk of medication reaching this region is small, it does exist, which is why vein doctors prefer to avoid directly injecting sclerosant solutions into facial veins.
That said, there may be certain situations where sclerotherapy may give you better results than laser therapy, even in these locations. This decision is best made by your vein specialist, who will recommend the ideal plan for you after thoroughly evaluating your spider veins.
Can I get advanced vein treatment from the Spider and varicose vein specialist doctor near me?
Absolutely! Any reputed vein treatment clinic should be able to provide you with cutting-edge vein treatment solutions. To ensure that you select the best vein clinic in your area, look out for the following features:
Well qualified phlebologists: A phlebologist, or a vein specialist, is a physician who has been specially trained in the diagnosis and treatment of vein disease. Therefore, they would be able to help you select the best form of vein treatment, depending on the kind of vein disease that you have. Apart from training, ensure that your vein specialist is experienced in using all the advanced minimally invasive techniques. This would help them decide the right treatment not based on their comfort, but based on yours.
Focus on advanced minimally invasive procedures: Not long ago, varicose and spider veins were treated by 'vein stripping'. This is a painful surgical procedure that requires hospital stay and extended recovery time. Today's advanced procedures can be done in an outpatient visit that lasts for less than an hour, and require practically no recovery time. So choose a vein clinic that offers minimally invasive treatment over the traditional surgical procedure.
Prominent online presence: If the vein clinic has a website, you can evaluate the above details based on the staff bios and services offered. A website that shows treatment videos is always a plus!
The Vein Treatment Clinic offers all the cutting edge vein treatment procedures described above. Our vein doctors are all board certified physicians who have advanced training in vein medicine. All our vein experts are highly skilled in minimally invasive vein treatment, and customize treatment depending on patient needs. With branches in multiple locations, you are sure to find a vein treatment center near you! To consult with one of our vein experts, you can book an appointment online, or call 855-386-0195.
Book a Consultation
Scheduling a consultation with one of our vein treatment experts is one of the best ways to determine the proper resolution for your varicose veins. The treatments can include sclerotherapy, laser or radiofrequency ablation, a medication called Varithena, or procedures such as Venaseal, or Clarivein.
Meet our Vein Specialists
Venous specialist | Harvard Medical School
Dr. Khimani is a nationally recognized leader in the field of venous medicine. She is an expert in Spider Vein and Varicose Vein Treatment based in New York City. While Dr. Khimani treats a variety of patients experiencing varicose vein problems, she also sub-specializes in the treatment of vein disease in women, including those with pregnancy and post-pregnancy related spider and varicose veins.
If you have varicose veins and spider veins, suffer from leg cramps, leg swelling, or restless leg syndrome, come see Dr. Khimani at our Vein Treatment Center NYC. Most procedures are covered by major medical insurances, including Medicare. Call us and get verified today.
We're preparing your estimate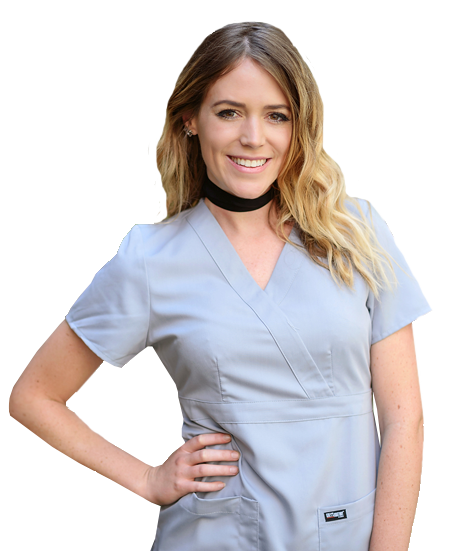 We need a bit more information from you to provide an accurate estimate. Stay tuned, one of our team members will reach out to you shortly to ask you a few questions and provide you with an estimate based on your medical needs and insurance coverage.
In the meantime, learn more about vein disease, treatments and find you local experts below:
We are one of the top spider vein and varicose vein treatment centers in the Nation, offering the latest treatments and the most state of the art technology. Our vein treatment center sources the best vein doctors and specialists from around the world.
Covered by most insurances, including Medicare.
Enter your information below to get started
By emailing us or contacting us via web form, you are accepting the inherent privacy limitations of online communication. For more information about internet privacy, please read our Communication by Email/Text document. Please respond "stop" to text messages to opt out.
Find cutting edge vein treatment solutions for all kinds of vein disease
ultima modifica:
2020-01-07T03:13:52-05:00
da