How to choose an ideal Manhattan Vein Clinic in 2020?
An experienced vein doctor tells you what attributes a top Vein clinic in Manhattan simply must possess in the year 2020.
 It is the year 2020, and most of us are hyper-aware of our health and body. If you have a medical condition, it is natural that, before choosing a doctor, you would want to put in some research first to ensure that you get the best possible medical care available to you. In the case of varicose veins, we've made this process easier. Here's what to look for when you choose a vein clinic in Manhattan for your varicose veins!
 No matter what year it is, and no matter how advanced medical technology has become, at the end of the day, the success of your treatment lies in the hands of the doctors who administer it. You would want to choose a vein clinic which has experienced and skilled vein doctors on board. When you look through bios of vein doctors, ensure that you choose doctors who are board-certified physicians, who know how to handle vein diseases.
At the Vein Treatment Clinic in Manhattan, you experience the care of the nation's most renowned vein specialists. VTC in Manhattan is headed by Dr. Michael Nguyen, who helped pioneer some of the most advanced varicose vein treatment options available today.  Dr. Namrata Khimani, is recognized for her skill by the American Board of Venous Medicine. She has years of experience in treating vein disease, and is especially skilled at handling vein problems in pregnant women. Dr. Juan Montoya, who is a board certified cardiothoracic surgeon, has special expertise at treating complex vein conditions.
This is the next most important thing to look out for. A vein clinic which boasts of a top vascular surgeon, but no resources for latest treatment methods, would not be able to offer you the right kind of treatment. What kind of resources should you look for?
It is important that the vein clinic has the facilities to offer a duplex ultrasound. This is an important imaging method that lets the vein doctor evaluate the efficiency of blood flow in your leg veins, which will in turn help them ascertain the kind of vein disease that you have.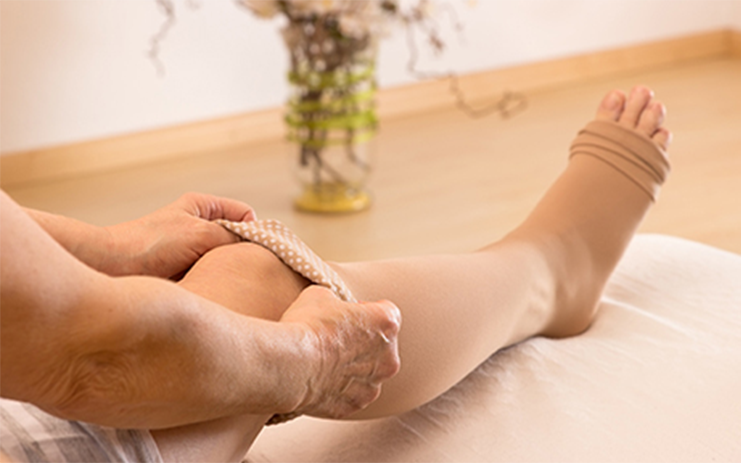 Equally important is the kind of vein treatment being offered. Today, most modern vein clinics only offer minimally invasive treatment options. This is in contrast to what was available a decade ago, where invasive surgery to remove the defective vein was the only method of treating varicose veins. In minimally invasive surgery, there is no need to remove the defective vein. Instead, the vein is accessed through needles or catheters, and is sealed off from blood flow. Once blood can no longer flow through the defective vein, it finds its way to the heart through healthy veins, and this goes a long way in alleviating the symptoms of vein disease. Since the defective vein itself is no longer functional, it is eventually absorbed by the body, and it disappears. Some methods that are used to seal off the vein include:
Radiofrequency ablation: Uses thermal energy from radiofrequency waves to seal your veins together.
Endovenous laser ablation: Laser energy produces heat, which seals off the veins.
Sclerotherapy: Medicated solution (sclerosant) is injected into small veins like spider veins. The sclerosant makes the walls of the vein stick to each other.
Varithena: This is used for medium sized veins. The sclerosant is administered in a foam base, which allows it to disperse over a slightly larger area.
VenaSeal: Your veins are superglued shut, using medical grade glue
ClariVein: A catheter with a rotating head is inserted into the vein, which disperses sclerosant evenly throughout the vein.
VTC in New York City offers all the above treatment options. You can be sure that your treatment plan will be tailored according to your personal needs, and not according to what is available!
It is, after all, the year 2020. Having an online presence is not just a luxury option anymore, it reflects the commitment of the vein clinic to transparency and sharing information with the public. A vein clinic's website will make it easy for you to view the bios of the vein doctors who are available there, and the days of the week that each doctor will be available. You can also look at the treatment options available at that clinic. Some vein clinics also post pictures of vein conditions before and after treatment. This will give a realistic idea of the results of varicose vein and spider vein treatment. You should even be able to book an appointment online, should you wish to!
To get complete information on treating physicians, treatment options, and our treatment outcomes, visit our website at veintreatmentclinic.com.
Book a Consultation
Scheduling a consultation with one of our vein treatment experts is one of the best ways to determine the proper resolution for your varicose veins. The treatments can include sclerotherapy, laser or radiofrequency ablation, a medication called Varithena, or procedures such as Venaseal, or Clarivein.
Meet our Vein Specialists
Venous specialist | Harvard Medical School
Dr. Khimani is a nationally recognized leader in the field of venous medicine. She is an expert in Spider Vein and Varicose Vein Treatment based in New York City. While Dr. Khimani treats a variety of patients experiencing varicose vein problems, she also sub-specializes in the treatment of vein disease in women, including those with pregnancy and post-pregnancy related spider and varicose veins.
If you have varicose veins and spider veins, suffer from leg cramps, leg swelling, or restless leg syndrome, come see Dr. Khimani at our Vein Treatment Center NYC. Most procedures are covered by major medical insurances, including Medicare. Call us and get verified today.
We're preparing your estimate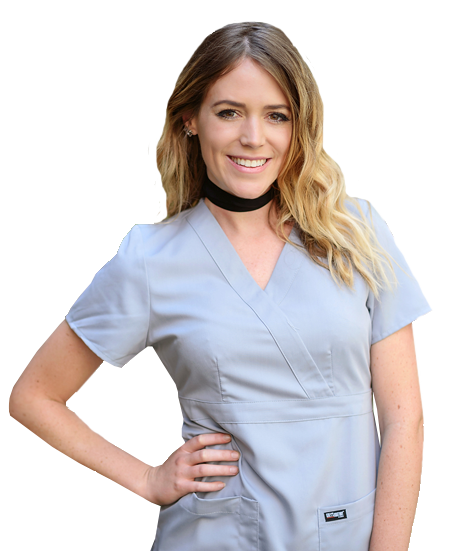 We need a bit more information from you to provide an accurate estimate. Stay tuned, one of our team members will reach out to you shortly to ask you a few questions and provide you with an estimate based on your medical needs and insurance coverage.
In the meantime, learn more about vein disease, treatments and find you local experts below:
We are one of the top spider vein and varicose vein treatment centers in the Nation, offering the latest treatments and the most state of the art technology. Our vein treatment center sources the best vein doctors and specialists from around the world.
Covered by most insurances, including Medicare.
Enter your information below to get started
By emailing us or contacting us via web form, you are accepting the inherent privacy limitations of online communication. For more information about internet privacy, please read our Communication by Email/Text document. Please respond "stop" to text messages to opt out.
How to choose an ideal Manhattan Vein Clinic in 2020?
ultima modifica:
2020-03-05T08:43:33-05:00
da