How do I find the best vein doctor in Long Island? A leading medical center offers some tips.
Having varicose veins and spider veins can be annoying – and not just for their unpleasant appearance. They also cause leg pain, swelling, and leg cramps. Thankfully, treating visible veins is fairly simple – if you have access to a god vein doctor. Read on to find out how to choose the best vein doctor on Long Island!
Choosing a vein doctor: Does your long island vein specialist have the right credentials?
Most doctors are technically qualified to treat vein diseases. But what sets a good vein specialist apart from the rest? Board certification. To become board certified, doctors need to pass several difficult exams – so you can be sure that they really know their stuff. Vein doctors are usually board certified in internal medicine, cardiovascular medicine, anesthesiology, or surgery.
In addition to board certification, it helps if your doctor has additional certifications that attest to their experience. For instance, a certification from the American Board of Venous and Lymphatic Medicine attests that your vein specialist has performed a number of vein treatment procedures.
Your vein doctor In New York would be attached to a center whose main focus is vein treatment
It's true – practice makes perfect. And if a vein clinic focuses only on vein treatment, you can bet that the vein doctors there are getting plenty of practice! Vein doctors who have had plenty of experience in managing vein diseases are more likely to get successful treatment outcomes, and are less likely to make errors in diagnosis. So, look out for long Island vein specialists who are attached to centers that focus on vein medicine alone.
Does the NY vein center offer the best available technology?
Technology allows faster and more accurate diagnosis, and better treatment. Modern technology uses ultrasound imaging to view the inside of your blood vessels. This allows the vein doctor to study the pattern of blood flow in your veins, and accurately diagnose your specific vein problem.
Technology also plays a role in the treatment options. Without ultrasound imaging guidance, the only treatment option for varicose veins is surgical removal – which is painful, and requires a long recovery time. Thankfully, vascular surgery for varicose veins is no longer the first option. Advanced vein care today usually involves minimally invasive treatment procedures. These procedures involve locating the veins through ultrasound guidance, and using narrow catheters to treat the veins from within. These treatments block up the veins, so that blood can no longer flow through them. The blocked-up veins shrink over time and eventually disappear from view. Since the blood gets rerouted to healthier veins, the painful symptoms of vein disease also improve.
For sealing off varicose veins, the most advanced procedures used include:
Radiofrequency ablation: This procedure allows heat to be delivered within the veins. The heat causes the vein walls to melt and scar, sealing off the vein.
VenaSeal: This uses medical grade superglue to block seal off the vein.
Sclerotherapy is the most advanced method of spider vein treatment on Long Island. This is a small injection, which delivers a medicated solution into your veins. The solution makes the vein walls swell and stick together.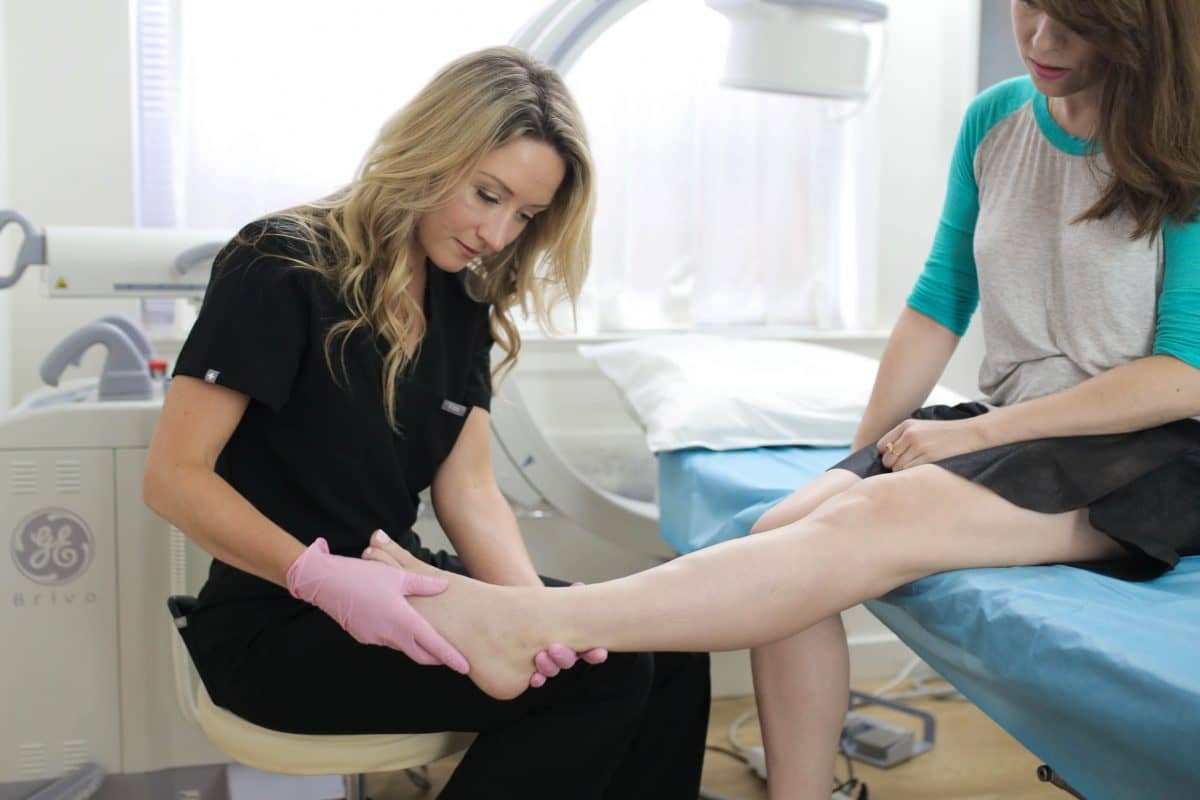 The best center for vein care also has great supporting staff!
Here are a couple of reasons why supporting staff are as important as the vein doctors themselves:
To make your overall experience more comfortable: Even if you are in for a minor procedure, it is much more bearable if you have someone warm and compassionate to support you, and answer all your questions patiently. Nursing staff are extremely important in this regard.
To make it easier on your pocket: Efficient insurance coordinators will help you figure out how your treatment options fit in with your insurance plan. In fact, at a good vein care center, the insurance coordinators will be happy to verify your plans before you schedule your first consultation. That way, you will know exactly how much you will need to pay, and you won't be faced with any nasty surprises.
Vein Treatment Clinic: Choose to get treated from the leading vein specialists of America
 The Vein Treatment Clinic is a renowned medical center with branches all across the United States. We combine advanced technology with the skills of nationally acclaimed vein doctors to offer the best possible treatment for varicose veins and spider veins.
At our vein center in Long Island, we have on board two highly experienced vein specialists.
Caroline Novak: Dr. Novak, who trained at Northwestern University, has several years of experience in treating vein medicine. Besides being recognized by the American Board of Vein Medicine, she also has an advanced certification in Vascular Imaging.
Dr. Todd Kobrinski: Having studied at George Washington University, Dr. Kobrinski is renowned for his excellent treatment outcomes. He is double board certified with special expertise in cardiovascular care.
Both Dr. Novak and Dr. Kobrinski have a patient-centred approach, and offer compassionate, individualized care. They tailor treatment approaches to suit each patient's comfort.
The Vein Center in Long Island is located in West Islip, bordering Suffolk County. We are right next to the Bergen Point Golf Course. In addition to our state of the art vein clinic in Long Island, VTC has its flagship NYU vein Center in the heart of Manhattan. VTC also has premier vein clinics in several locations across the country.
To learn more about our team of accomplished vein doctors, please visit https://www.veintreatmentclinic.com/vein-doctor. or Book your appointment. Our physicians are board-certified vein experts, with compassionate bedside manner and impressive resumes. Most of our vein doctors trained at Ivy-league schools, and our harvard-trained medical directors hand picked each physician. We collaborate frequently across all locations to make sure each patient receives the highest standard of care. Visit our partner websites to learn about our vein specialists in New York, Long Island, New Jersey,  and California.
Book a Consultation
Scheduling a consultation with one of our vein treatment experts is one of the best ways to determine the proper resolution for your varicose veins. The treatments can include sclerotherapy, laser or radiofrequency ablation, a medication called Varithena, or procedures such as Venaseal, or Clarivein.
We are one of the top spider vein and varicose vein treatment centers in the Nation, offering the latest treatments and the most state of the art technology. Our vein treatment center sources the best vein doctors and specialists from around the world.
Covered by most insurances, including Medicare.
Enter your information below to get started
By emailing us or contacting us via web form, you are accepting the inherent privacy limitations of online communication. For more information about internet privacy, please read our Communication by Email/Text document. Please respond "stop" to text messages to opt out.
How do I find the best vein doctor in Long Island? A leading medical center offers some tips.