Qualities of the Best Vein Doctor in NYC — According to Vein Clinic
What are the Qualities of the Best Vein Doctor in NYC?
When looking for the best vein doctor in NYC, you must carefully examine their qualifications, reviews, and general personality. There are a lot of vein doctors in New York, but finding the best vein doctor in NYC is crucial.
The following is a brief overview of the qualities to look for in the best vein doctor in NYC:
Board-certified vein doctor.
ABVLM-recognized vein specialist.
Strong educational background.
Vein dr who is a Registered Physician in Vascular Interpretation, i.e., someone who uses vascular imaging to diagnose vein disease.
Specialized training in minimally invasive varicose vein treatments.
Friendly and compassionate attitude.
Perfect track record and online reviews.
Association with the best vein clinic or vascular vein center in Manhattan.
In this article, we give you a detailed overview of the qualities you must consider when looking for the best vein specialist in Manhattan, New York.
Qualifications and Certifications of the Vein Doctor
When looking for the best vein doctor in NYC, the very first quality to consider is if they're board-certified. To be clear, there is no board certification for vein treatments. However, you should find a vein specialist who is board-certified in other fields of healthcare and medicine. To get board-certified, vein doctors have to go through significant challenges, completing complicated residencies and fellowships. As such, when looking for the best vein doctor in NYC, you can narrow the pool by considering board-certified doctors.
You should also find a vein doctor who has trained at a reputable medical school or institute. You can find the best vein physician in New York if you limit your search to vein doctors who have graduated from Harvard Medical School, NYU School of Medicine, and other such reputable institutions. You should also consider vein doctors who have been formally recognized and certified by the American Board of Venous Medicine.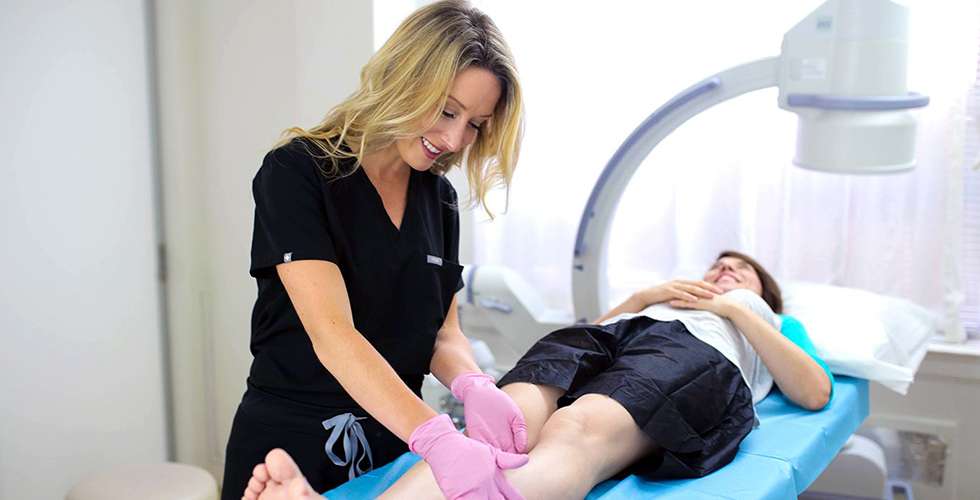 Training and Specialization of the Vein Specialist
It is crucial to find a vein doctor who has been trained at all the right procedures. In the past, varicose vein treatments could only be performed by a vascular surgeon. However, thanks to the development of modern minimally invasive treatments, vein doctors can treat vein disease a lot easier and with a lower risk of complications. However, you must find a vein doctor with the right training.
You must find a vein dr who is professionally trained in vascular imaging or someone who is a Registered Physician in Vascular Interpretation. Vascular imaging is one of the most important skills in the diagnosis and treatment of vein disease. Through vascular imaging, the vein physician can visualize the blood flow in your veins, which helps them identify if you have vein disease.
The vein doctor must also specialize in the latest minimally invasive treatments, including radiofrequency ablation, endovenous laser ablation, VenaSeal, and sclerotherapy. The vein doctor should have specialized training in these minimally invasive vein treatments because they cause minimal pain or discomfort, have a negligible risk of side effects, and they conclude within an hour with no downtime. You must avoid consulting a varicose vein surgeon who says you need vascular surgery.
Access to the Best Vein Treatment Center
It isn't enough to find the best vein doctor in NYC. Even the best vein specialists and phlebologists need access to modern infrastructure and technologies to perform minimally invasive treatments for vein disease. Vein doctors need Doppler ultrasound to perform vascular imaging and diagnose vein disease. They need technologies like VNUS, ClariVein, and ClosureFAST for minimally invasive treatments. As such, you must find a vein doctor who is associated with the best and most advanced vein treatment center or vein clinic in Broadway. You must find a vein treatment center that has state-of-the-art infrastructure and technologies.
The vein treatment clinic should also have friendly and professional staff and doctors. The vein clinic should also accept all major insurance plans. Minimally invasive treatments can be costly, costing thousands of dollars. As such, you must find a vein clinic that accepts all major insurance plans and actively helps you get insurance coverage. The state-of-the-art vein clinic should advise you on which vein treatments include insurance coverage and how you can lower your financial burden.
Friendly and Compassionate Varicose Vein Doctor
You must find a vein center with some of the most compassionate vein doctors and phlebologists. Go through the vein doctor's online reviews and testimonials to find out what their patients say about them. Find a vein dr who is reputed for being friendly and patient. Compassionate vein doctors will carefully examine your symptoms, listen to your concerns, and recommend the best vein treatment plan for your specific needs. Minimally invasive treatments are fairly painless and comfortable, so you don't need to worry about physical discomfort. But you must find a vein specialist who also focuses on your emotional comfort.
Accessible Vein Clinic in Broadway
You must find a vein clinic in Broadway that's highly accessible. The best vein clinic should ideally be located in Midtown Manhattan, preferably close to metro stations or some of the city's iconic landmarks, such as the Chrysler Building and Empire State Building.
Consult the Best Vein Doctor in New York Today
Vein Treatment Clinic in Midtown Manhattan is one of the best vein vascular centers in New York. We have some of the best vein doctors in New York who examine your symptoms, diagnose the root cause of vein disease, and provide the best minimally invasive varicose veins treatment in Manhattan. For more information, please consult the best vein doctor in NYC today.
To learn more about our team of accomplished vein doctors, please visit https://www.veintreatmentclinic.com/vein-doctor. Our physicians are board-certified vein experts, with compassionate bedside manner and impressive resumes. Most of our vein doctors trained at Ivy-league schools, and our harvard-trained medical directors hand picked each physician. We collaborate frequently across all locations to make sure each patient receives the highest standard of care. Visit our partner websites to learn about our vein specialists in New York, Long Island, New Jersey, Texas and California.
Book a Consultation
Scheduling a consultation with one of our vein treatment experts is one of the best ways to determine the proper resolution for your varicose veins. The treatments can include sclerotherapy, laser or radiofrequency ablation, a medication called Varithena, or procedures such as Venaseal, or Clarivein.
Meet our diplomat-certified team
VENOUS SPECIALIST | Harvard Medical School
Dr. Michael Nguyen is a world renowned and Harvard trained vein specialist in Manhattan. He leads the team of vein doctors offering the highest level of care at the Spider and Varicose Vein Treatment Center.
As a pioneer in the treatment of varicose veins problems, Dr. Nguyen is considered a top vein expert for developing minimally invasive and customized treatment plans for the many symptoms of venous insufficiency, including leg cramps, skin discoloration on legs, spider vein removal, and restless leg syndrome.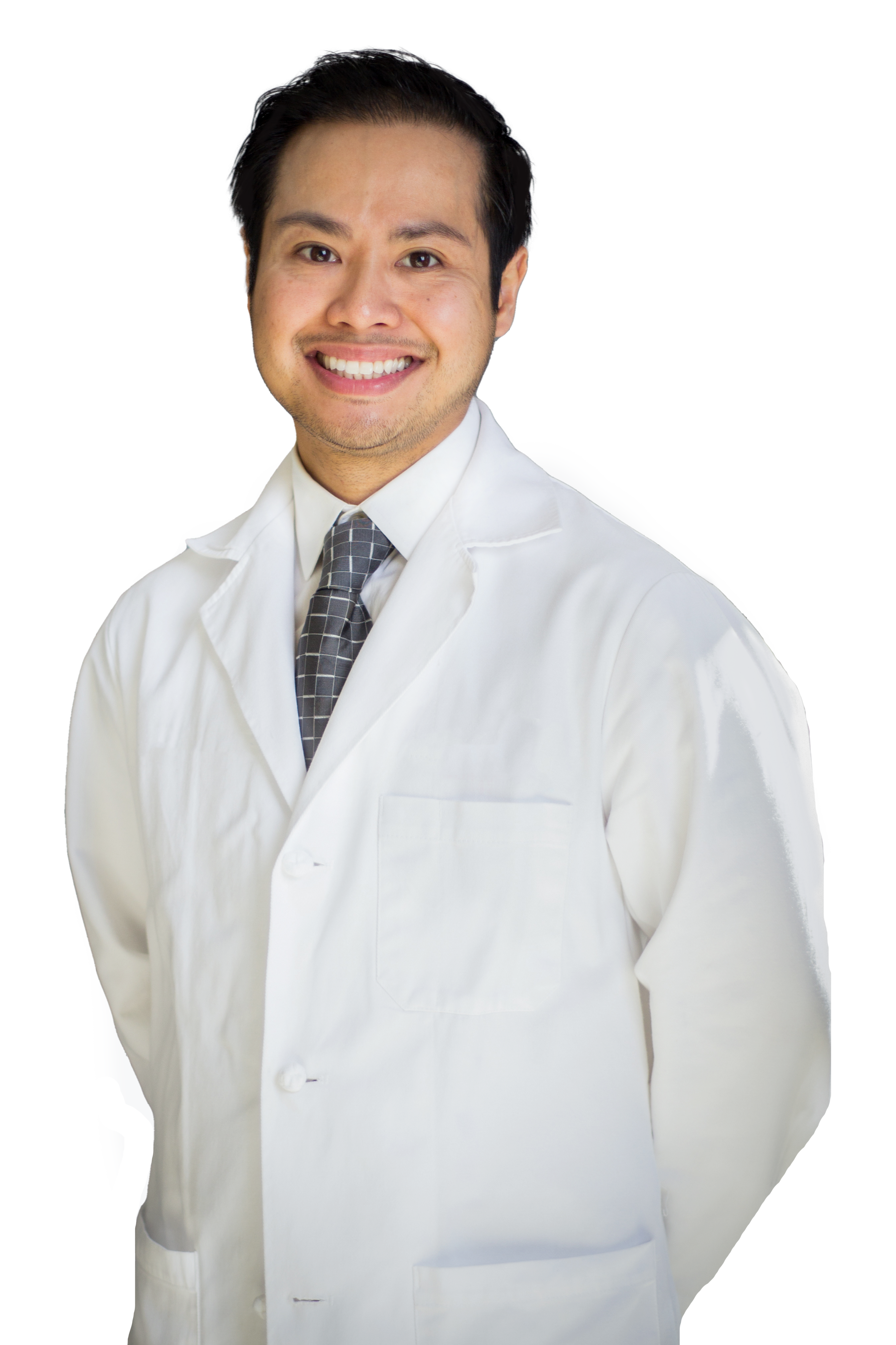 We are one of the top spider vein and varicose vein treatment centers in the Nation, offering the latest treatments and the most state of the art technology. Our vein treatment center sources the best vein doctors and specialists from around the world.
Covered by most insurances, including Medicare.
Enter your information below to get started
By emailing us or contacting us via web form, you are accepting the inherent privacy limitations of online communication. For more information about internet privacy, please read our Communication by Email/Text document. Please respond "stop" to text messages to opt out.
Qualities of the Best Vein Doctor in NYC — According to Vein Clinic