Where can I find a top vein treatment clinic near me?
Finding the best vein treatment center near me: A vascular surgeon's recommendation.
One in two people have some form of abnormal looking veins – either spider veins, which are those fine, purplish lines that lie beneath your skin, or varicose veins, which are larger, twisted and tend to bulge. If you have either of these, you probably want to get rid of them – who doesn't want summer ready, blemish free legs? But where can you get them treated? Read on…
Why you need to choose the best vein clinic for varicose veins
Although you may think of them as mere blemishes, spider and varicose veins can reflect serious underlying vein disease – called chronic venous insufficiency (CVI). This is a condition where the valves in your leg veins stop functioning efficiently. These valves help blood flow back from the legs to the heart. If the valves fail, blood tends to pool in the legs, and this is what shows up externally in the form of varicose veins and spider veins. Over time, CVI can cause painful symptoms, such as aching, heavy feet, swollen ankles, throbbing pain, and general fatigue. You may not associate these symptoms with your vein condition, and they can worsen over time and deteriorate your quality of life.
Getting spider and varicose veins treated, therefore, is not just about fixing the appearance – you need to be evaluated for CVI, and treated if needed. This can only be accomplished by going to a vein center that has experience in diagnosis and management of vein disease.
At VTC, you get the best vein doctors for vein treatment in New York
At VTC, we have a team of board-certified, Ivy-league trained physicians who have had extensive training in vein medicine. The vein specialists at VTC believe in, and are experts at minimally invasive treatment for varicose and spider veins. They also train doctors from around the world in using these techniques. Our team of experts at our vein center in New York include:
Michael Nguyen: Considered one of the top vein doctors in the United States, he has pioneered several minimally invasive advanced vein treatments.
Namrata Khimani: Dr. Khimani is especially good with female patients, and specializes in treating vein diseases that occur during and after pregnancy.
Juan Montoya: A skilled vascular surgeon, he has spent several years treating complex vascular lesions and vein diseases. He strongly advocated minimally invasive treatment over surgery for varicose and spider veins.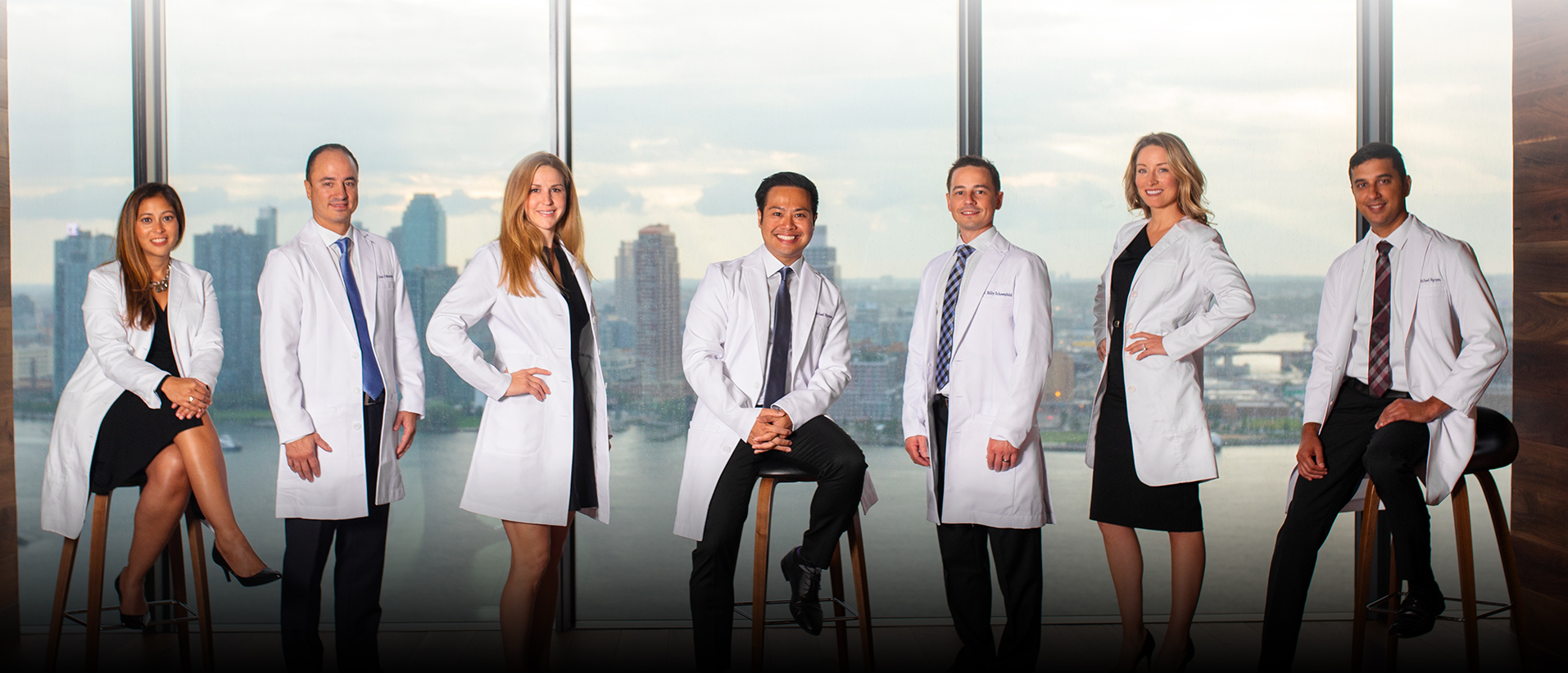 VTC offers more than your average laser vein removal centers
Laser vein removal seems to be the 'in' thing, but it's not necessarily the best or more advanced procedure. As one of the leading vein clinics of America, at VTC, we believe in using even more modern, cutting edge techniques. Some of the advanced techniques that we employ for varicose and spider vein removal include:
VenaSeal:This is the most minimally invasive technique available. This involves only a single injection, through which medicated glue is delivered into the vein. The glue causes the vein walls to stick together, and stops blood from flowing through the vein. Over time, the non-functional vein is absorbed by the body.
Radiofrequency ablation: This is similar to laser ablation, but a lot more comfortable. The skin over the defective vein is numbed, and a small incision is made to reach the vein. A small radiofrequency catheter is then inserted into the vein. Heat delivered through the catheter destroys the vein.
Sclerotherapy: A medicated solution, called sclerosant, is injected into the veins. The sclerosant irritates the vein walls and makes them stick together, cutting off blow flow in the vein. This acts on a limited area, so can only be used for smaller veins, like spider veins.
Varithena: This can be employed in medium sized veins. Instead of liquid sclerosant, medicated foam is injected. Foam tends to disperse over a slightly larger area.
Clarivein: An advanced technique that allows sclerosant to be used in larger veins. The sclerosant is delivered through a tiny catheter, implanted in your vein. The catheter rotates and disperses the solution throughout the vein.
The importance of fixing your vein problems in the fastest and most effective way possible
Even if your varicose or spider veins don't bother you much, you should get them treated. As mentioned earlier, it is not just about the looks – treatment can improve your quality of life.
Left untreated, the symptoms of vein disease will worsen over time. You can develop 'restless legs syndrome', which is a condition where you will need to move your legs to shake off pain. Because vein disease causes pooling of impure blood in the legs, the flow of healthy blood to the legs is compromised. This reduces the body's ability to repair wounds. This means that, even if you get a minor scrape or an abrasion, it may take ages to heal, and the unhealed wound can sometimes turn into a long-standing venous ulcer. A direct injury to the varicose vein itself can cause profuse bleeding that is difficult to control. Another serious complication of vein disease is stagnation of blood in the leg veins, which can cause it to clot. If these blood clots travel through circulation to reach the heart and lungs, there can be potentially fatal consequences.
At VTC, treating varicose and spider veins is simple, fast and effective. If you have any questions regarding treatment, please talk to our experts! You can call 855-386-0195, or book an appointment online.
Meet our Vein Specialists
Venous specialist | Harvard Medical School
Dr. Khimani is a nationally recognized leader in the field of venous medicine. She is an expert in Spider Vein and Varicose Vein Treatment based in New York City. While Dr. Khimani treats a variety of patients experiencing varicose vein problems, she also sub-specializes in the treatment of vein disease in women, including those with pregnancy and post-pregnancy related spider and varicose veins.
If you have varicose veins and spider veins, suffer from leg cramps, leg swelling, or restless leg syndrome, come see Dr. Khimani at our Vein Treatment Center NYC. Most procedures are covered by major medical insurances, including Medicare. Call us and get verified today.
We're preparing your estimate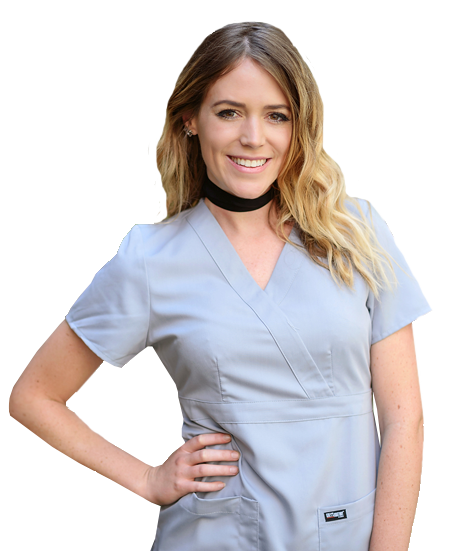 We need a bit more information from you to provide an accurate estimate. Stay tuned, one of our team members will reach out to you shortly to ask you a few questions and provide you with an estimate based on your medical needs and insurance coverage.
In the meantime, learn more about vein disease, treatments and find you local experts below:
We are one of the top spider vein and varicose vein treatment centers in the Nation, offering the latest treatments and the most state of the art technology. Our vein treatment center sources the best vein doctors and specialists from around the world.
Covered by most insurances, including Medicare.
Enter your information below to get started
By emailing us or contacting us via web form, you are accepting the inherent privacy limitations of online communication. For more information about internet privacy, please read our Communication by Email/Text document. Please respond "stop" to text messages to opt out.
Where can I find a top vein treatment clinic near me?
ultima modifica:
2019-08-06T01:30:26-04:00
da