Vein Doctor in LI Discusses the Best Minimally Invasive Treatments
Introduction to Vein Doctor in LI, New York
Are you looking for the best vein doctor in LI, New York? We can introduce you to two of the best vein doctors in Long Island, NY — Dr. Caroline Novak and Dr. Todd Kobrinski.
Dr. Caroline Novak is one of the country's foremost experts in vein treatments and venous medicine. Dr. Novak is a double board-certified vein specialist with a stellar reputation, having successfully treated hundreds of patients without any complications. Dr. Novak specializes in venous medicine and internal medicine, and she tailors all of her treatment plans to the patient's individual needs. Her compassionate attitude and friendliness make her extremely popular among her patients, who fly over from across the country to see her.
Dr. Todd Kobrinski is the other best vein doctor in LI, New York. Dr. Kobrinski specializes in venous medicine and cardiovascular disease, and he specializes in the latest minimally invasive vein treatments, including radiofrequency ablation, endogenous laser ablation, and sclerotherapy. Dr. Kobrinski always diagnoses the root cause of your vein problems, before using cutting-edge treatments to ensure you heal completely, without complications.
Both Dr. Novak and Dr. Kobrinski are affiliated with Vein Treatment Clinic LI, which is one of the best vein centers in Long Island, New York. Our state-of-the-art vein center in Long Island has cutting-edge technologies that assist our excellent doctors in minimally invasive procedures. Vein Treatment Clinic Long Island is also highly accessible because it's located in West Islip, in proximity to prominent landmarks, such as the Bergen Point Golf Course and the Southward Ho Country Club, just about 5 minutes from the southern state parkway.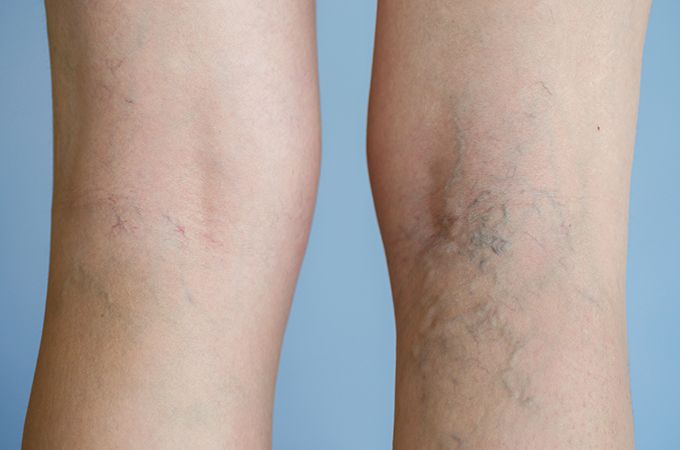 In this article, the best vein doctor in LI will discuss some of the most common questions regarding general and vascular diseases and minimally invasive treatments.
Q1. Is treating varicose veins necessary?
Yes, treating varicose veins is crucial for your general and vascular health. Varicose veins are large and dilated blood vessels with excess blood accumulation, which results in bulging leg veins that often resemble knotted masses of ropes or tree trunks.
The presence of varicose veins can be dangerous. The immediate danger of varicose veins is profuse and unstoppable bleeding because your dilated veins may burst upon the slightest contact with external objects. If your varicose veins burst, you'll have to be taken to the emergency room.
Furthermore, the presence of varicose veins is usually indicative of underlying chronic venous insufficiency, a circulatory disorder in which your vein valves collapse and blood accumulate in leg veins. Vein disease is a chronic condition, and it eventually leads to complications like swollen ankles, skin disease, skin discoloration, leg ulcers, and deep vein thrombosis.
Q2. What are the best home remedies for spider veins?
You should avoid home remedies for spider veins. If you look for solutions online, you'll find blogs recommending home remedies like apple cider vinegar and witch hazel. However, spider veins are dilated blood vessels caused by potential vein disease — as such, no amount of home remedies will treat the source of spider veins.
The only home remedy with some merit is wearing compression stockings. You can wear compression stockings to facilitate blood circulation in your leg veins, which prevents vein disease from spreading considerably. However, compressions stockings offer temporary relief. The only way to treat spider veins or varicose veins is to consult a vein doctor specializing in minimally invasive treatments.
Q3. Is vascular surgery necessary for treating varicose veins?
Vascular surgery is neither necessary nor desirable for treating varicose veins. In fact, vascular surgery is the historical treatment for vein disease — no longer favorable or suitable in the medical community. Vascular surgery has a high risk of complications like deep vein thrombosis and infections. Furthermore, vascular surgery necessitates admission into a hospital, which can leave you bedridden for days. Minimally invasive varicose vein treatments are far more reliable, effective, and they carry a negligible risk of side effects.
Q4. What are the latest cutting-edge technologies for minimally invasive varicose vein treatments?
ClosureFAST, ClariVein, and VNUS are some of the latest cutting-edge technologies used by vein doctor to provide minimally invasive varicose vein treatments. They minimize the risk of side effects and complications.
Q5. What is ambulatory phlebectomy?
Ambulatory phlebectomy is a minimally invasive procedure in which the vein doctor manually removes the superficial varicose veins from the surface of your skin. Ambulatory phlebotomy is a cosmetic procedure, only suitable after the diseased saphenous vein is treated.
Q6. What are the best minimally invasive varicose vein treatments?
Radiofrequency ablation and endovenous laser ablation are the best minimally invasive varicose vein treatments. During these treatments, the vein doctor will use thermal energy or laser energy — channeled via a catheter under ultrasound guidance — to collapse the diseased saphenous vein. The accumulated blood will automatically reroute to healthier veins to restore smooth blood circulation to the heart.
Q7. How to find a good general and vascular vein center in Long Island?
The best general and vascular vein center in Long Island should have the following qualities:
The best vein doctor in Long Island, specializing in minimally invasive vein treatments.
Cutting edge technologies to assist the vein doctors.
Insurance coverage for medically necessary minimally invasive treatments.
Schedule an Appointment with Vein Center
Vein Treatment Clinic LI is the best vein center in Long Island, New York, with some of the best vein doctors in the country. For more information, please schedule an appointment with our vein center.
To learn more about our team of accomplished vein doctors, please visit https://www.veintreatmentclinic.com/vein-doctor. Our physicians are board-certified vein experts, with compassionate bedside manner and impressive resumes. Most of our vein doctors trained at Ivy-league schools, and our harvard-trained medical directors hand picked each physician. We collaborate frequently across all locations to make sure each patient receives the highest standard of care. Visit our partner websites to learn about our vein specialists in New York, Long Island, New Jersey, Texas and California.
Book a Consultation
Scheduling a consultation with one of our vein treatment experts is one of the best ways to determine the proper resolution for your varicose veins. The treatments can include sclerotherapy, laser or radiofrequency ablation, a medication called Varithena, or procedures such as Venaseal, or Clarivein.
Meet our diplomat-certified team
VENOUS SPECIALIST | Harvard Medical School
Dr. Michael Nguyen is a world renowned and Harvard trained vein specialist in Manhattan. He leads the team of vein doctors offering the highest level of care at the Spider and Varicose Vein Treatment Center.
As a pioneer in the treatment of varicose veins problems, Dr. Nguyen is considered a top vein expert for developing minimally invasive and customized treatment plans for the many symptoms of venous insufficiency, including leg cramps, skin discoloration on legs, spider vein removal, and restless leg syndrome.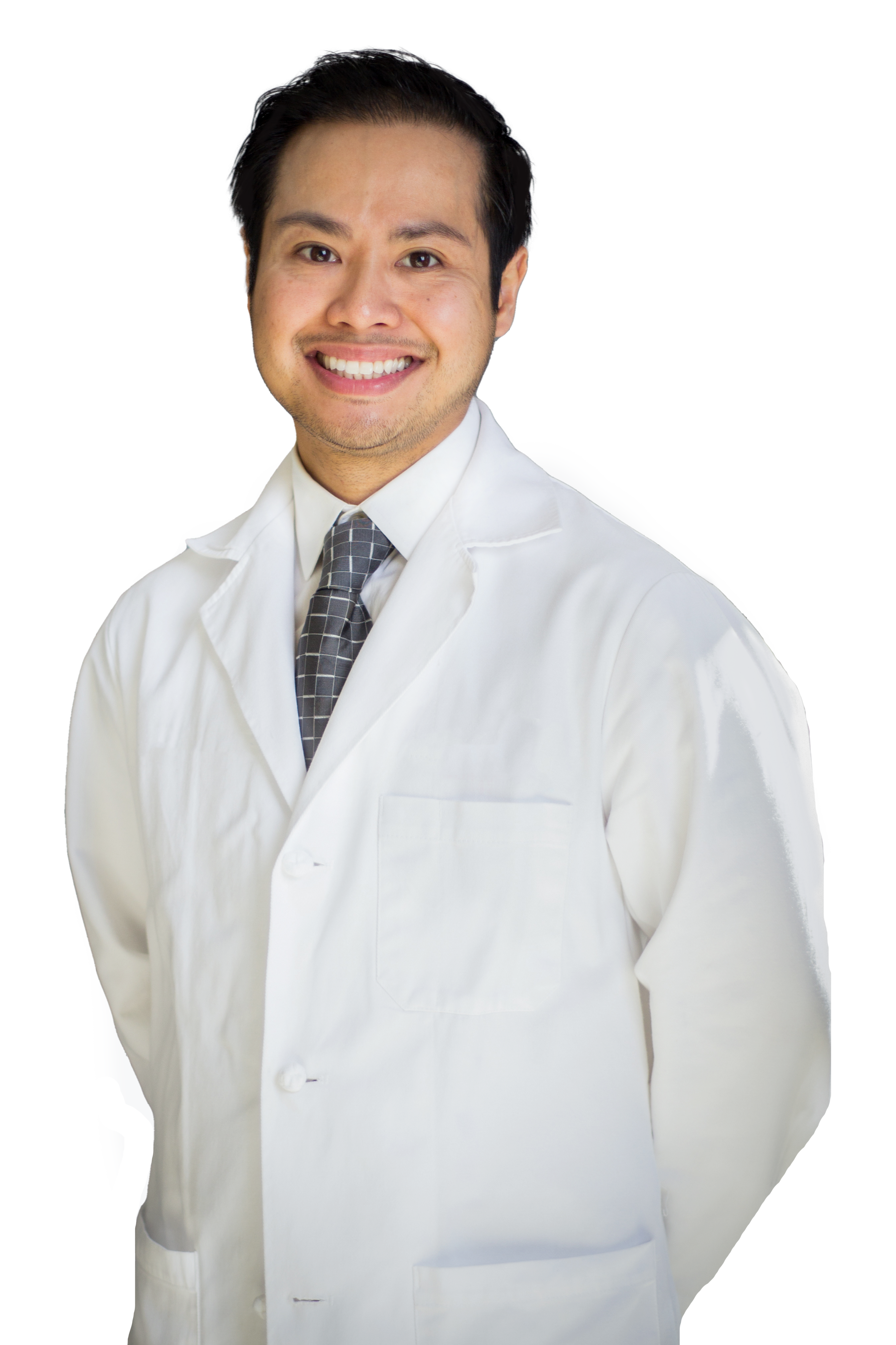 We are one of the top spider vein and varicose vein treatment centers in the Nation, offering the latest treatments and the most state of the art technology. Our vein treatment center sources the best vein doctors and specialists from around the world.
Covered by most insurances, including Medicare.
Enter your information below to get started
By emailing us or contacting us via web form, you are accepting the inherent privacy limitations of online communication. For more information about internet privacy, please read our Communication by Email/Text document. Please respond "stop" to text messages to opt out.
Vein Doctor in LI Discusses the Best Minimally Invasive Treatments