Wondering what is the best way to treat your varicose or spider veins? A prominent vein doctor tells you all about the best kinds of vein treatment in New Jersey
If you have varicose veins or spider veins, you have probably looked up all kinds of methods to treat it. Chances are, though, that you are still confused at the variety of options available. This article tells you all about the treatment methods that are most likely to be successful in the long run!
The best method of vein treatment in New Jersey: minimally invasive treatment.
 Yes, that is right. Unfortunately, vein conditions are not something that can be cured permanently at home – you would need to visit a reputed vein clinic for a permanent cure. Earlier, defective veins were only ever removed by surgery – an invasive and painful procedure. Today, vein doctors prefer to use minimally invasive treatment strategies, in which the defective vein is not actually removed. Instead, the vein is simply put out of commission by sealing it so that blood can no longer flow through it. As far as the body is concerned, once the vein stops functioning, it ceases to exist, and all the problems that the vein can caused slowly resolve. The vein itself shrivels up, and eventually disappears over a period of time.
Why is minimally invasive vein treatment your best option?
You may wonder – why should I go to a vein clinic at all? Can't I cure my defective veins at home? This is a reasonable question, especially considering that the internet is full of alternate remedies. However, the sad truth is – nothing really works long term. Vein diseases such as varicose veins and spider veins are occur because there are changes in the pattern of blood flow in your leg veins – and these changes occur because the vein is physically damaged on the inside. So, nothing you do from the outside is actually going to reverse this process.
Lifestyle changes such as exercising more, or putting your feet up after a long day can help a lot in easing painful symptoms of varicose veins. However, they do not cure the underlying problem, and when the veins become worse, these changes may no longer be effective. You could also try compression stockings for mild varicose veins; they help compress the veins and send the blood back to the heart. Again, this is not a long term solution, and even in the short term, it does not alter the unsightly appearance of these veins.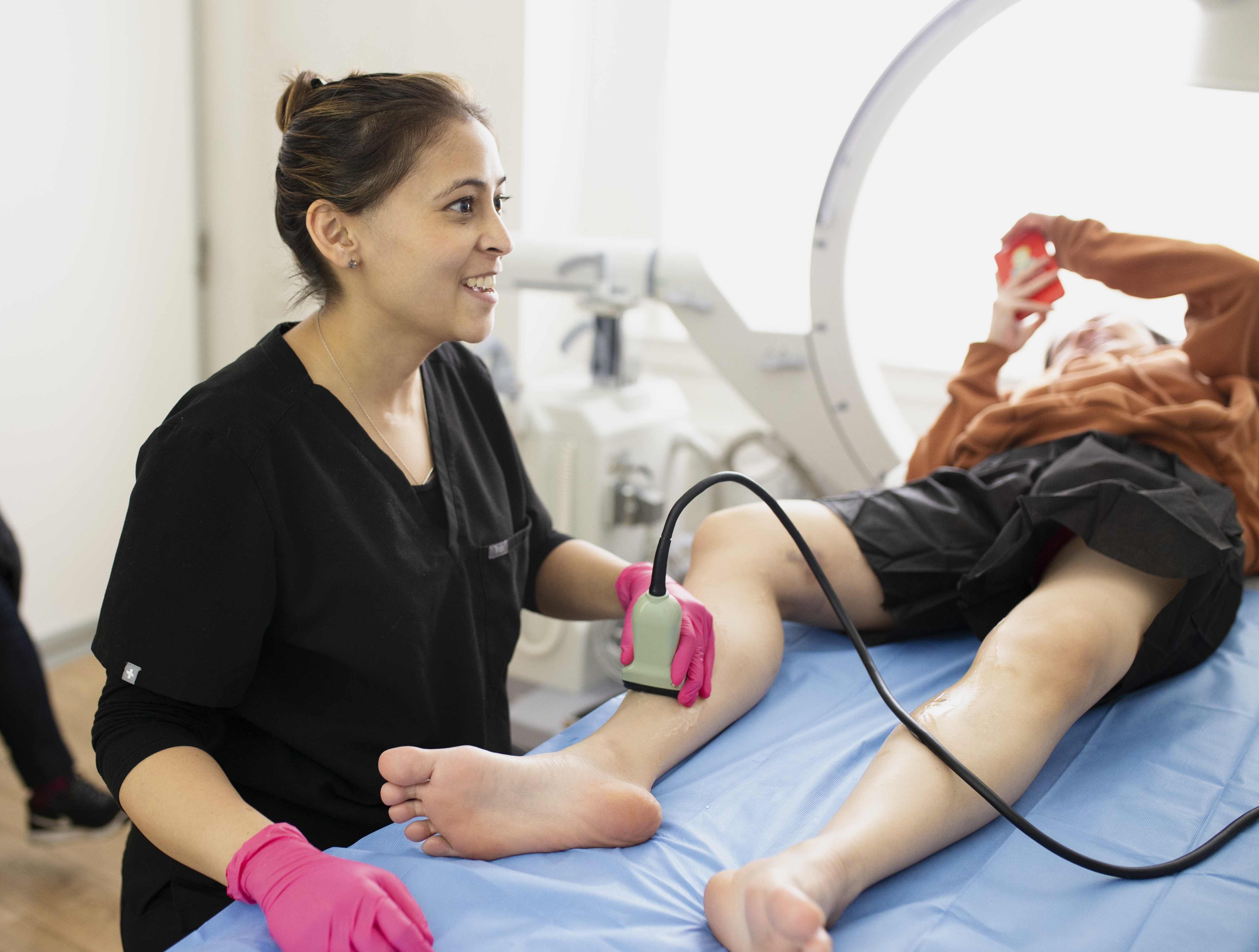 What about home remedies for spider veins? Popularly touted remedies such as apple cider vinegar, witch hazel, or various essential oils have absolutely no effect on the veins, and may actually sensitize the skin, which is problematic when you do finally receive vein treatment.
For treatment offered at the vein clinic, minimally invasive treatment score over surgical vein removal for several reasons. For one, it does not require general or spinal anesthesia – a simple numbing injection is all that is needed. It can be done in a couple of hours, and does not require any recovery time, unlike surgery, which can put you out of commission for a couple of weeks.
Are some kinds of minimally invasive vein treatment better than others?
All minimally invasive treatments are said to have the same level of efficacy. However, state of the art procedures like VenaSeal have been introduced quite recently, so long-term evidence of their efficacy is simply not available. That said, newer procedures like VenaSeal and Clarivein are better than others in terms of patient comfort. This is because these procedures are comfortable enough to be carried out even without a numbing injection! Unlike other procedures, VenaSeal does not require a certain period of 'scar healing' after the procedure, so swelling and bruising are less than with other procedures.
Will my health insurance cover minimally invasive varicose and spider vein treatment in NJ?
If your varicose veins have been causing painful symptoms – such as throbbing pain, leg cramps, or ankle swelling, your health insurance will probably cover the cost of vein treatment. You may need to provide actual proof of vein problems. This could be in the form of an ultrasound that demonstrates a pattern of abnormal blood flow in your legs.
If your vein problems are purely cosmetic – for instance, if you only have spider veins, and your vein doctor cannot detect abnormal blood flow in your leg veins, it is unlikely that you will receive insurance coverage.
VTC: Premier vein treatment center in Paramus, NJ, and Wayne and Clifton NJ.
The Vein Treatment Clinic, one of the premier vein centers of America, have vein clinics at three locations in Bergen County. In Clifton, our vein center is located on Route 46-E, just past a popular Ford dealership. Our vein clinic in Paramus is conveniently located just near the Paramus Park Mall, and in Wayne, is located near the William Patterson University.
Dr. Caroline Novak: Vein doctor at Clifton, NJ and Paramus, NJ.
Apart from being board certified in Internal Medicine, Dr. Novak has a certified diplomate from the American Board of Venous and Lymphatic Medicine. She is also a certified expert in ultrasound and vascular imaging.
Dr. Todd Kobrinski: Vein doctor at Wayne, NJ and Clifton, NJ
Dr. Kobrinski is our resident cardiovascular expert. Double board certified in internal and cardiovascular medicine, Dr. Kobrinski's expertise in echocardiography and vascular ultrasound gives him an edge in diagnosing and treating vein diseases.
If you live in Bergen County, and would like to schedule a consultation for your vein issues, you can book an appointment online, or call 855-807-4936.
Book a Consultation
Scheduling a consultation with one of our vein treatment experts is one of the best ways to determine the proper resolution for your varicose veins. The treatments can include sclerotherapy, laser or radiofrequency ablation, a medication called Varithena, or procedures such as Venaseal, or Clarivein.
Meet our Vein Specialists
Venous specialist | Harvard Medical School
Dr. Khimani is a nationally recognized leader in the field of venous medicine. She is an expert in Spider Vein and Varicose Vein Treatment based in New York City. While Dr. Khimani treats a variety of patients experiencing varicose vein problems, she also sub-specializes in the treatment of vein disease in women, including those with pregnancy and post-pregnancy related spider and varicose veins.
If you have varicose veins and spider veins, suffer from leg cramps, leg swelling, or restless leg syndrome, come see Dr. Khimani at our Vein Treatment Center NYC. Most procedures are covered by major medical insurances, including Medicare. Call us and get verified today.
We're preparing your estimate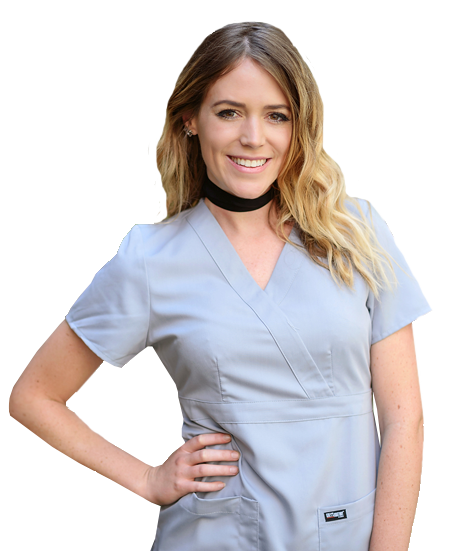 We need a bit more information from you to provide an accurate estimate. Stay tuned, one of our team members will reach out to you shortly to ask you a few questions and provide you with an estimate based on your medical needs and insurance coverage.
In the meantime, learn more about vein disease, treatments and find you local experts below:
We are one of the top spider vein and varicose vein treatment centers in the Nation, offering the latest treatments and the most state of the art technology. Our vein treatment center sources the best vein doctors and specialists from around the world.
Covered by most insurances, including Medicare.
Enter your information below to get started
By emailing us or contacting us via web form, you are accepting the inherent privacy limitations of online communication. For more information about internet privacy, please read our Communication by Email/Text document. Please respond "stop" to text messages to opt out.
Wondering what is the best way to treat your varicose or spider veins? A prominent vein doctor tells you all about the best kinds of vein treatment in New Jersey
ultima modifica:
2020-06-10T10:14:51-04:00
da