We're preparing your estimate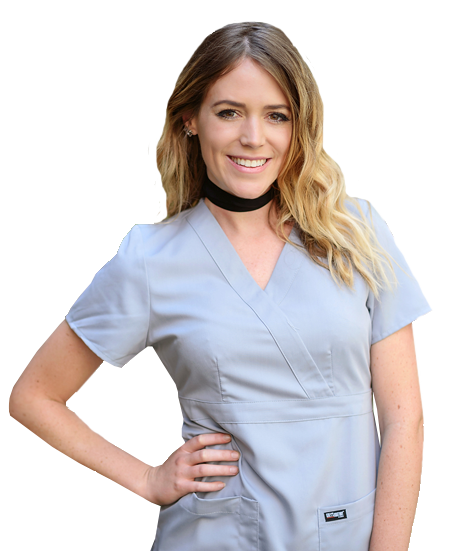 We need a bit more information from you to provide an accurate estimate. Stay tuned, one of our team members will reach out to you shortly to ask you a few questions and provide you with an estimate based on your medical needs and insurance coverage.
In the meantime, learn more about vein disease, treatments and find you local experts below:
How Much Does Spider Vein Treatment Cost? According to Vein Doctor
How Much Does Spider Vein Treatment Cost?
Do you have spider veins on the surface of the skin? Can you see red clusters of blood vessels on the surface of the skin in the formation of tree branches or spider webs? Well, if so, you must be wondering "why do I have veins on my legs" or "how much does spider vein treatment cost?"
Well, the exact cost of spider vein treatment is hard to narrow down because it can depend on various factors — the extent of spider veins in your legs, the type of spider vein treatment you choose, and whether the spider veins are caused by chronic venous insufficiency.
It's important to understand that spider veins may or may not be caused by underlying chronic venous insufficiency. This is a vein disease in which your vein valves malfunction and blood accumulates in your veins. Depending on whether you have underlying vein disease, you may need to go for different spider vein treatments. In this article, we discuss "why do I have veins on my legs" and the cost of spider vein treatment.
Why do I Have Veins on my Legs?
The primary root cause of spider veins or varicose veins in legs is a circulatory disorder known as chronic venous insufficiency. This is a condition in which your vein valves stop functioning properly, which causes blood to flow back down and pool around your leg veins. When blood accumulates in your leg veins, it applies pressure on your veins, thereby dilating them and causing them to appear on the surface of the skin in the form of spider veins or bulge outwards in the form of varicose veins.
To be clear, you can get spider veins with or without underlying venous insufficiency, but varicose veins are always caused by venous insufficiency. In order to curate a treatment plan, your vein doctor will first have to diagnose the root cause of your spider veins and determine if you have vein disease.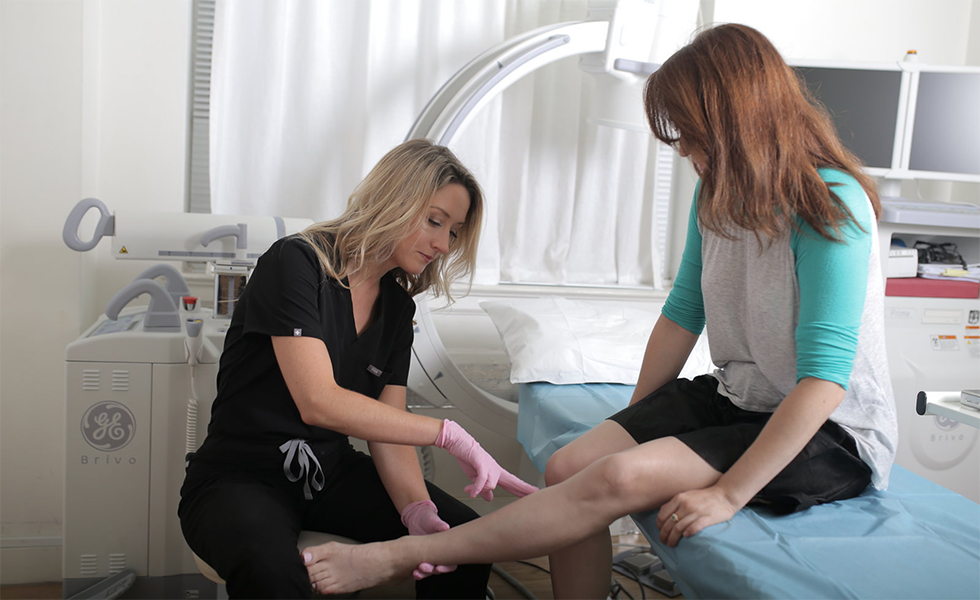 Sclerotherapy Spider Vein Treatment
Sclerotherapy is the best and most popular spider vein treatment which has been around for decades. This is a minimally invasive spider vein treatment in which the vein doctor injects a medicine called sclerosant into your spider veins, thereby fusing its vein walls and essentially turning them into scar tissues. The accumulated blood automatically reroutes to healthier veins. A single session of sclerotherapy can minimize the appearance of spider veins drastically, by up to 80%. However, depending on the extent of spider veins, you may need to come back for additional sessions as well.
Advantages of Sclerotherapy
Sclerotherapy spider vein removal has the following advantages:
It's a minimally invasive and non-surgical spider vein treatment with negligible risk of side effects and it causes no pain or discomfort.
Sclerotherapy spider vein treatment always works and can remove up to 80% of your spider veins, which is currently the most effective solution available.
The entire procedure finishes within 30 minutes and you can resume your daily activities after that because there's no recovery downtime.
Sclerotherapy Cost and Insurance Coverage
Sclerotherapy sessions generally cost an approximate of $700, according to the national average. You don't generally get insurance coverage for sclerotherapy because it's a cosmetic procedure since spider veins alone aren't harmful.
However, if you have chronic venous insufficiency as well, then your procedure will be covered by insurance and the vein doctor can also use some of the remaining medicine from the primary vein disease treatment for your spider veins as well.
Cost of Foot Varicose Veins Treatment
Varicose veins are a lot more serious than spider veins because it's always caused by chronic venous insufficiency. The following is the cost of foot varicose veins treatment and spider veins caused by vein disease.
Radiofrequency Ablation Varicose Vein Removal
Radiofrequency ablation is the most popular minimally invasive vein treatment procedure. During this treatment, the vein doctor creates an incision on your skin to insert a catheter that later passes thermal energy into the walls of the great saphenous vein, thereby collapsing it and restoring blood circulation to healthier veins. Radiofrequency ablation is a medically necessary procedure so it has insurance coverage. A radiofrequency ablation session may cost between $1,500 to $3,000.
Endovenous Laser Treatment Varicose Vein Removal
Endovenous laser treatment is a procedure in which the vein doctor inserts a catheter and a laser fiber into the diseased saphenous vein under ultrasound guidance. The laser fiber transmits laser energy that disrupts the vein walls and restored blood circulation to the heart. This procedure also gets insurance coverage because it's medically necessary.
VenaSeal Varicose Vein Removal
VenaSeal is a procedure in which the vein doctor injects a medical adhesive into your diseased saphenous vein. This vein glue seals the walls of the vein shut in order to restore blood circulation to healthier veins and treat vein disease. This procedure is extremely simple and advanced, but it doesn't have insurance coverage yet because it's a new treatment that's only recently been approved by the FDA.
Spider Vein and Varicose Vein Consultation
Vein Treatment Clinic is one of the country's best spider vein and varicose vein treatment centers and we have some of the most qualities board-certified Ivy League-educated vein doctors out there. For more information, please schedule your spider vein and varicose vein consultation today.
Book a Consultation
Scheduling a consultation with one of our vein treatment experts is one of the best ways to determine the proper resolution for your varicose veins. The treatments can include sclerotherapy, laser or radiofrequency ablation, a medication called Varithena, or procedures such as Venaseal, or Clarivein.
Meet our Vein Specialists
Venous specialist | Harvard Medical School
Dr. Khimani is a nationally recognized leader in the field of venous medicine. She is an expert in Spider Vein and Varicose Vein Treatment based in New York City. While Dr. Khimani treats a variety of patients experiencing varicose vein problems, she also sub-specializes in the treatment of vein disease in women, including those with pregnancy and post-pregnancy related spider and varicose veins.
If you have varicose veins and spider veins, suffer from leg cramps, leg swelling, or restless leg syndrome, come see Dr. Khimani at our Vein Treatment Center NYC. Most procedures are covered by major medical insurances, including Medicare. Call us and get verified today.
We know health insurance is confusing so we will help you check if you're covered:
By emailing or contacting us, you are accepting the inherent privacy limitations of online communication. For more information, please read our Digital Communications document. Please respond "STOP" to any text messages to opt out.
TAKE A PERSONAL LOOK AT OUR CLINIC via
Instagram
How Much Does Spider Vein Treatment Cost? According to Vein Doctor
ultima modifica:
2019-08-08T14:10:43-04:00
da